Portfolio Manager - High Wycombe
Portfolio Manager Jobs
Business change and transformation has to be thoroughly planned, organized and monitored during execution if they are to be successful and efficient. A team needs to be put together, and progress needs to be regularly reported to the board. In many companies the portfolio manager is the person with these responsibilities. They oversee several workstreams or perhaps an entire company's ongoing programmes, depending on its size.
The portfolio manager is also a line manager of the team putting the programme into action, including its analysts. How or she is in regular contact with these practitioners and acts as the channel of communication between the process staff and the board. Because he or she is in charge of several workstreams, they also need to monitor how they influence and interact with each other. The job carries a good deal of responsibility as the head of process.
The skills required
Portfolio managers are highly experienced business change and transformation professionals, and companies need to see a solid track record of delivery of multiple simultaneous workstreams to qualify for the position. You need a methodical and logical mindset too, as you are overseeing workstreams that could be distant geographically or in terms of physical similarities, where confusion can sink portfolio managers who are not on top of things.
Experience of managing portfolios in the same sector as the job advertised will be a distinct advantage, as differences between sectors can make a huge difference to how a project is managed. While most companies demand experience in a management role, others recognize that managers have to start somewhere and are looking for experienced deputies, senior staff and other such positions so they can absorb them into their own company structures.
Typical roles we recruit for
ROLES
Portfolio Manager Jobs in High Wycombe
The Buckinghamshire town of High Wycombe might sound like a sleepy village with a cricket pitch and a pub, but it's actually a large town that's quite industrialised, especially for a southern town. In the past it has been known as a mill town and a paper making centre, but it is probably its furniture workshops for which it became best known. Thousands of terraced homes were built for the workers, and by the middle of the nineteenth century High Wycombe rivalled the towns around Manchester for its industriousness, but also for its squalor. A major redevelopment was carried out in the 1920s to bring habitation up to modern standards. During the Second World War, RAF Bomber Command was based in the town, and was joined in 1942 by the United States' equivalent.
Although the actual town of High Wycombe has a population of around 75,000, it is part of an amalgamation of smaller towns whose population totals around 120,000. The town is on the M40, about halfway between the centre of London and Oxford.
High Wycombe might have had its ups and downs economically, but it appears to be on the up at the moment, and Portfolio Manager jobs have been found in the area. With excellent road and rail links to London and Oxford, it's a natural place for a distribution centre. Its status as something of a commuter town also means there's a lot of movement of goods into High Wycombe.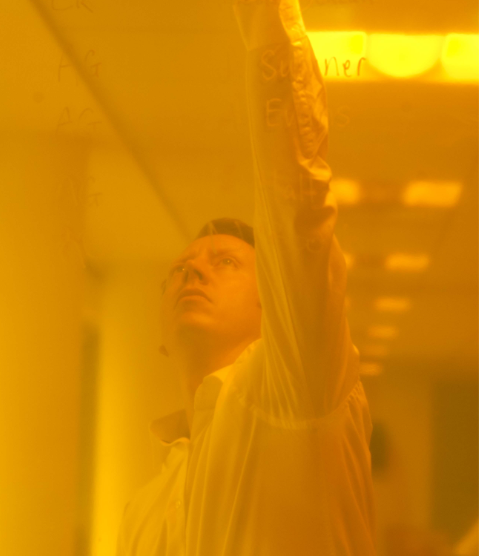 Whether you are a client or a candidate, getting to know you helps us to understand and anticipate your needs. Why not get in touch and see just what we can do for you today?