Business Transformation Manager - High Wycombe
Business Transformation Manager Jobs
Businesses undergoing transformations, or those planning to make the great leap in the future, need a dedicated team to oversee their projects. That means putting plans in place, setting the wheels in motion, closely monitoring initial signals and fine-tuning where necessary, and finally reporting back to the board on progress at regular intervals. This tasks are carried out by a transformation team headed up by a business transformation manager.
The BT manager often reports to a business transformation director, but in some corporate structures the manager heads up the transformation and reports directly to the board as a whole. The details of the structure determines what roles the manager performs and how strategically they need to be thinking, i.e. whether they are creating a transformation project or simply implementing one. Either way, the BT manager needs to show the board that the transformation project is being activated to plan, and works alongside analysts and other managers to monitor and forecast its progress.
The skills required
To land a great business transformation manager role, you need a minimum of experience at a managerial level overseeing a transformation project in an industry similar to the one in which the company operates. However, although experience at managerial level is preferred, team leadership or single-handedly overseeing transformation at a relevant level may be considered more important than the position's title.
Above all, you need to demonstrate that you have the analytical skills required to oversee a project and ensure the wheels keep moving, especially when the terrain gets rough. You need to show that you can delegate effectively and that you have the people skills and the management skills needed to make sure the transformation project progresses as closely as possible to the plan and that the goal and milestones are met.
Typical roles we recruit for
ROLES
Business Transformation Manager Jobs in High Wycombe
The Buckinghamshire town of High Wycombe might sound like a sleepy village with a cricket pitch and a pub, but it's actually a large town that's quite industrialised, especially for a southern town. In the past it has been known as a mill town and a paper making centre, but it is probably its furniture workshops for which it became best known. Thousands of terraced homes were built for the workers, and by the middle of the nineteenth century High Wycombe rivalled the towns around Manchester for its industriousness, but also for its squalor. A major redevelopment was carried out in the 1920s to bring habitation up to modern standards. During the Second World War, RAF Bomber Command was based in the town, and was joined in 1942 by the United States' equivalent.
Although the actual town of High Wycombe has a population of around 75,000, it is part of an amalgamation of smaller towns whose population totals around 120,000. The town is on the M40, about halfway between the centre of London and Oxford.
High Wycombe might have had its ups and downs economically, but it appears to be on the up at the moment, and Business Transformation Manager jobs have been found in the area. With excellent road and rail links to London and Oxford, it's a natural place for a distribution centre. Its status as something of a commuter town also means there's a lot of movement of goods into High Wycombe.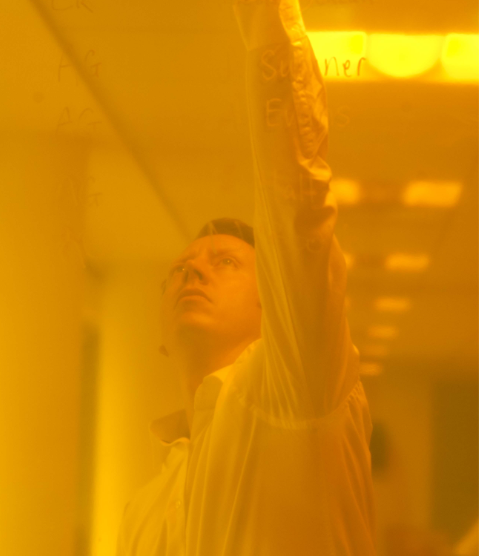 Whether you are a client or a candidate, getting to know you helps us to understand and anticipate your needs. Why not get in touch and see just what we can do for you today?