Production Planner jobs
In any production situation, from a workshop to a high-volume production line, there is a fine balance between producing items much faster than they can be sold and going too slow to keep up with demand. In the ideal zone there needs to be a slight leeway, with any slack taken up by warehousing, but since this has a series of cost implications of its own, it needs to be minimised.
The production planner will be in charge of ensuring productivity is always at an optimal level to meet all demands while cutting out overproduction. Where products are perishable or otherwise time-sensitive this would simply not be an option as overproduction is pure waste. But even making things that will sell eventually but slowly will be a drain on the company's credit and cash flow.
Using materials requirements planning (MRP) software and systems, the production planner will stay in tune with current stock levels, raw materials availability and customer demands to ensure that as productivity rises and falls, all stock levels are optimised. The planner will be in touch with several parties on a regular basis, most notably forecasters, sales and marketing teams, warehousing staff, suppliers and the factory floor. This is all to gain the best possible insight into the ability to meet customer demand and to guide productivity as it rises and falls throughout the year.
The skills required
The main personal characteristic of a production planner will be a logical, analytical mindset. This he or she will engage to perform the mental juggling act that is production planning. Business understanding will be highly valued, as there is little to distinguish running a business and keeping abreast of the costs and planning production based on the best intelligence. Plans will be being made weekly or monthly, but they will always be subject to change as the situation changes – the good planner will be able to take these changes, and all their after-effects and permutations, in their stride.
There are several popular MRP solutions on the market, and there is a good chance any large company will use one of them, so experience in using one would certainly help. A good working knowledge of all the main spreadsheeting and word processing solutions will also be helpful for analysis and communication.
Regional Facilities Manager - London Area
Buckinghamshire, High Wycombe
Regional Manager, Facilities Manager - High Wycombe Competitive Salary Bonus structure Role Profile Cast UK are working exclusively with one of our exciting partners, who are a fast-paced, we...
Technical Product Specialist
£35000 - £40000 per annum
Role Title Technical Product Specialist - Interim 12 month - AutomotiveCoventry, Warwickshirec £40,000 Role Profile Your main responsibility is to deliver and maintain significant growth identified w...
Operations / Production Manager
£45000.00 - £55000 per annum Bonus Benefits
Role Title Operations / Production Manager Cannock, StaffordshireTo £55,000 Benefits Bonus Role Profile The Production/Operations Manager is responsible for the smooth and efficient running of th...
Expediter (12 months)
Temporary Expediter (12 months)Skelmersdale£ Competitive Hourly Rate Calling all Expediters or Project Buyers looking for a unique and exciting opportunity! Would you like to support the delivery of ...
Head of International Distribution Development
Milton Keynes, Buckinghamshire
Head of International Distribution Development Milton Keynes Competitive Salary Excellent Benefits Are you looking for new opportunity working in a fast-paced, highly developing environment? Somewhe...
Safety & Risk Consultant
£50000.00 - £55000.00 per annum
Safety & Risk ConsultantLondon £50000 - £55000Role Profile: Cast UK are delighted to have partnered with a key customer of ours as they look to strengthen their health and safety team. This fantastic...
Operations Manager
£45000.00 - £50000.00 per annum Benefits
Operations Manager - Liverpool - £45,000 - £50,000 BenefitsWE NEED YOU Who you'll be working for:My client is a growing Homeware business, with an ever growing operation based in Knowsley. What's in...
Operations Manager
Birmingham, West Midlands
£60000.00 - £65000.00 per annum car allowance bonus
Operations Manager, Aston, £60,000 - £65,000 per Annum. Car allowance BenefitsDo you want the opportunity to work for a global business with a real family feel?What's in it for you?The business I'...
Purchasing Manager
Oldham, Greater Manchester
£45000 - £48000 per annum
Purchasing Manager £45,000 - £48,000 plus benefits Oldham Who you'll be working for:Our client is a successful global business with a diverse customer base across a range of industries. You will...
Maintenance and Safety Manager
Birmingham, West Midlands
£55000.00 - £65000.00 per annum
Maintenance & Safety Manager Birmingham £ 55000 - 65000Role Profile: Cast UK are delighted to have partnered exclusively with a key customer of ours as they look to strengthen their health and safety...
Typical roles we recruit for
ROLES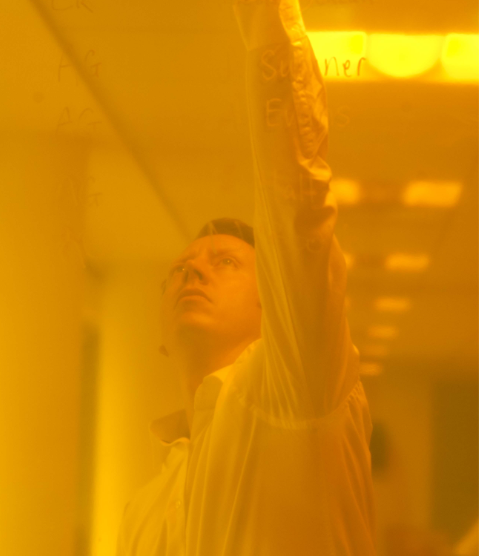 Whether you are a client or a candidate, getting to know you helps us to understand and anticipate your needs. Why not get in touch and see just what we can do for you today?