Head of Production
Every business has a core function, which might be making something, supplying it or offering a service. But businesses also need a whole infrastructure around them to run, from marketing to personnel.
The head of production is there to ensure the smooth operation of that core function on which everything else depends. It's a crucial task, and although there will be plenty of important interaction with the other departments, they will be steering the company's profitability.
Another important role of the head of production will be overseeing the development of new products to take to market. In technical businesses, that could involve overseeing a research and development department or a team of engineers, but in more generic or creative industries such as fashion, managing designers and factories, and maintaining a supply chain, will be part of the job.
The skills required
Production is a wide-ranging subject, covering everything from food supply to creating aviation components, so managers tend to be drawn from within certain sectors as they have familiarity with the way business is done. That said, head of production jobs often go to candidates with a varied CV, as it shows they have a grasp of the principles of productivity that they can apply to various industries.
Whatever your background, you'll need to show an ability to think strategically, as production line creation and research are long processes that need plenty of forward planning. That will also mean that you're constantly dealing with current projects as well as those in development and brand new concepts that might be a decade away. And all the time, you'll need great personal skills as it's the team below you, and the board, who need to be up to speed on developments and goals.
Operations Manager
Waltham Cross, Hertfordshire
Operations Manager Waltham CrossRole ProfileReporting into the Warehouse Manager, the role is responsible for leading and managing the performance of the Warehouse functions and respective teams. Owne...
Marketing Generation Manager
Role TitleMarketing Generation Manager - GermanyLocation 100% Remote (Germany based)Role ProfileMy client is looking for an experienced and results-driven, modern marketer who will drive qualified pip...
Head of Distribution
£65000.00 - £75000.00 per annum plus benefits
Head of Distribution Spalding £65,000 - £75,000 per annum Do you want to work for a market leading business?Do you want to work for a business that continually invests in its people and facilities?Wh...
Financial Accountant
Financial Accountant Keighley £ Competitive Salary plus excellent benefits Are you a qualified Financial Accountant looking for an exciting role in Industry? This is a great chance to work for a le...
Group Accounting & Finance Manager
Up to £30000.00 per annum
Group Accounting & Finance Manager, Japanese Speaking- Wembley - £30,000 Benefits (3 days per week)Are you a Japanese speaking Finance Manager with great people skills? If so, we'd love to talk with...
Product Manager
Cheltenham, Gloucestershire
£55000.00 - £65000.00 per annum
Exciting opportunity for a Product Manager/Engineer to join an international business and support them with a new product line for Food and Pharma!!! You'll play a key part in Testing and Validation -...
Supply Planning Manager
Hemel Hempstead, Hertfordshire
£45000.00 - £48000 per annum Car Allowance Bonus
Role Title Supply Planning ManagerHemel Hempstead To £48,000 Car Allowance BonusFlexible Working Role Profile Lead the Supply Planning Teams at a Category level; linking with the customer Purchasi...
Supply Planner
Hemel Hempstead, Hertfordshire
£30000.00 - £35000 per annum Bonus Flexible Working
Role Title Supply PlannerHemel Hempstead To £35,000 BonusFlexible Working Role Profile Ownership of forecasts and effective management for group of products and suppliers.Ensure optimum stock hol...
Business Development Manager - Manufacturing
£45000 - £50000 per annum Car Allowance & Excellent Benefits
Business Development Manager (Manufacturing) North West £50,000 plus car allowance and excellent benefits Calling all Business Development Managers looking for a fantastic new opportunity in the North...
Typical roles we recruit for
ROLES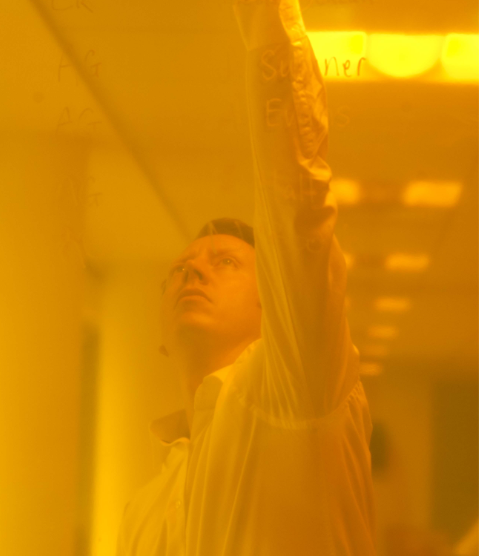 Whether you are a client or a candidate, getting to know you helps us to understand and anticipate your needs. Why not get in touch and see just what we can do for you today?