Account Manager - Gosport
Account Manager jobs
Customer retention is one of the most important aspects of running a logistics business. As with any business, retaining profitable and reliable clients can make you the envy of your competitors by minimising the time and effort spent chasing new clients.
But retaining clients is not just about sitting back and enjoying the ride; it's an active craft, involving constant communication with clients and senior management to ensure smooth running, met deadlines and fulfilled aspirations. Account managers are therefore a key employee in the customer retention effort.
Reporting to the account director and senior management, the account manager is a human interface with the clients. They will know their clients' demands intimately and in turn, the client should appreciate the personal service and understanding. In large companies with many clients, this would be impossible without the account managers.
An account manager might also have a team of subordinates dealing with specific clients or sectors, and the manager will need to not only instruct them but also remain completely aware of what they are doing strategically and in detail.
The skills required
The account manager will need to be a flexible person, able to deal with different clients in their own unique ways. A deep knowledge of logistics and the industries they are dealing with will be essential. As they will be trusted by the customers to deliver on promises they make, they must also be able to both stay well connected with those within their company who make delivery possible, but also realise the limits of possibility so as not to overpromise and underdeliver.
Good, accurate reporting skills will be required, and a strategic mindset, able to interpret goals from management and account directors and turn them into results, will be essential.
Typical roles we recruit for
ROLES
Account Manager Jobs in Gosport
The natural harbour in the south of England, just north of the Isle of Wight, is home to one of the world's most famous ports, Portsmouth. Less well known but of equal importance is the town of Gosport, located just over the water to the east. The geography forms a pair of natural jaws that expand behind to Fareham Lake, much of which is navigable to large vessels, hence the superb maritime history of the area. Even in the Lake's shallower parts there is a thriving yachting and sailing scene, and the harbour always has hundreds if not thousands of small boats bobbing on its surface.
Much of Gosport's industry for hundreds of years has been reliant on and connected to seafaring, so the general decline in both military and civilian maritime life in the south of England has undoubtedly impacted on the area. It has had to diversify to survive, and although there are still many jobs in maritime-related positions, it does not have the dominance it once did. A large number of small businesses and a few districts where light industry dominates help keep the town going, and the population does grow slightly in summer to accommodate workers associated with recreational boating.
With Portsmouth directly to the east and the major port of Southampton 14 miles (23 km) to the north west, Gosport will always have important maritime links and this can be good news for anyone seeking Account Manager positions. The town is also rather large, at 80,000 even out of the summer months, and large towns always have supply chain and logistics needs that are unconnected to industry. Although the port might not be what it once was, it still presents quite good opportunities.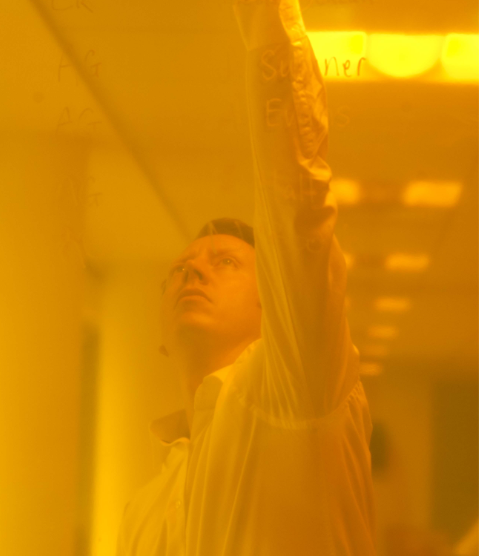 Whether you are a client or a candidate, getting to know you helps us to understand and anticipate your needs. Why not get in touch and see just what we can do for you today?