Accountant
Accountant jobs come in a range of skill levels, from trainee right up to senior. That means that although there will always be a need for chartered accountants in the jobs market, it's also a discipline that can be entered at a relatively low level, but always with excellent prospects for the most talented and hard-working.
For the most part, companies are looking for qualified accountants with AAT, ACCA, AIA, CIMA or ICAEW qualifications to step into accountancy departments and work under direct supervision. However, since there's such a spectrum of accountancy qualification and experience, and a significant array of accountancy skills required to work in specific sectors, the details of the job advert will be crucial if an accountant is to slot into a given role with the relevant qualifications, experience and sectoral understanding.
Accountancy – the skills required
Accountants tend to know they want to take their chosen career paths from an early age. They are always people who love mathematics and who have an analytical mindset, and can apply these skills to getting to the bottom of any finance-related task that is set for them.
Accountant roles will also require a degree of business acumen – knowing the ins and outs of what makes industry tick (money) will stand an accountant in good stead, and it's something that only ever improves with experience.
Accountant Jobs in Portsmouth
Although it doesn't really feel like it when you are there, Portsmouth is technically an island city, indeed the UK's only one, located as it is on Portsea Island and separated from the Hampshire coast by a 30-metre-wide creek. Geographically, it is about as close as possible to being the perfect natural harbour, with its small inlet hiding the large, navigable Fareham Lake. And needless to say, it is one of Britain's most influential ports, with a wealth of military and civilian history behind it. The city was heavily bombed during World War II, but was also a key staging post for the D-Day landings in 1944.
Today, Portsmouth is an international port, with ferries and freight leaving its docks for Cherbourg, Le Havre, St Helier and Santander, among others. As with any port, Accountant jobs are abundant thanks to its pivotal role in the international logistics network.
The city is currently booming and undergoing a major redevelopment of its central area, with new housing and shopping centres being built. The military still plays a massive role in the city, with one in ten of its employees linked to the Navy, and the UK's two aircraft carriers being built there. The European headquarters of IBM is based in the city, as well as he UK HQs of Zurich Financial Services and defence company Northrop Grumman.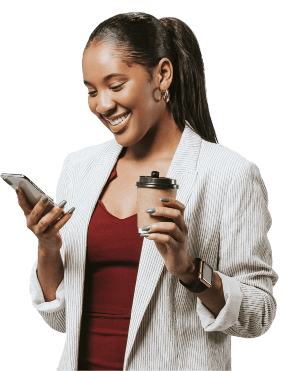 Accountant recruitment at Cast UK
Are you assembling a team of accountants, or simply need a single accountant to oversee a smaller business's finances? At Cast UK, we can find just the right people with the right skills to deliver a shortlist for you to take to the interview stage. Why not give one of our consultants a call on 0333 121 3345 so we can start searching for the perfect candidates?
If you're an accountant at any stage along the career ladder, it's likely there will be businesses looking for your skills right now. Please click the link below to register with us.
Contact us
Similar roles we recruit for
ROLES