Accounts Payable Manager
While a startup company will usually get by with a single accountant dealing with all the incoming and outgoing payments, as it grows, this becomes more complex, especially when the business relies heavily on suppliers. Whether it's vendors, freelancers or other services, they normally work on credit, so won't expect immediate payment, but will expect regular, timely and predictable payments after invoicing if the relationships are to survive.
In supplier-heavy businesses, the accounts department will often be split into accounts payable and accounts receivable, and overseeing the payable team will be the accounts payable manager. It is the team's responsibility to ensure all invoices coming in are correct, matching purchase orders and other forms of confirmation that products and services have been delivered. Then, they'll ensure payments are made within the agreed timeframes. The Accounts payable manager will put procedures in place to ensure the department runs smoothly, and will troubleshoot and chase up queries when the staff are unable to.
The skills required for senior accounts payable jobs
Accounts payable manager jobs are best performed by those who have worked their way up the accountancy departments of businesses, whether that's in general accounts or specifically in accounts payable. Since payable and receivable do have different goals and responsibilities, experience in the payable side is often preferred, but there's enough crossover to make the skills quite interchangeable at the managerial level.
The accounts payable manager will be an excellent communicator, and should know their way around the various accounting software suites. They'll also need to be able to investigate queries and chase up disputes, as the supplier is often right when there's an invoice disagreement.
Accounts Payable Manager Jobs in Portsmouth
Although it doesn't really feel like it when you are there, Portsmouth is technically an island city, indeed the UK's only one, located as it is on Portsea Island and separated from the Hampshire coast by a 30-metre-wide creek. Geographically, it is about as close as possible to being the perfect natural harbour, with its small inlet hiding the large, navigable Fareham Lake. And needless to say, it is one of Britain's most influential ports, with a wealth of military and civilian history behind it. The city was heavily bombed during World War II, but was also a key staging post for the D-Day landings in 1944.
Today, Portsmouth is an international port, with ferries and freight leaving its docks for Cherbourg, Le Havre, St Helier and Santander, among others. As with any port, Accounts Payable Manager jobs are abundant thanks to its pivotal role in the international logistics network.
The city is currently booming and undergoing a major redevelopment of its central area, with new housing and shopping centres being built. The military still plays a massive role in the city, with one in ten of its employees linked to the Navy, and the UK's two aircraft carriers being built there. The European headquarters of IBM is based in the city, as well as he UK HQs of Zurich Financial Services and defence company Northrop Grumman.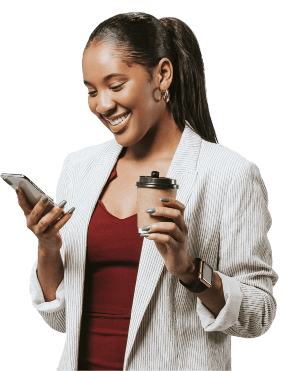 Accounts payable manager jobs at Cast UK
Is your business looking for an accounts payable manager? At Cast UK, we put companies in touch with capable, enthusiastic candidates who could be a perfect fit in your accounts department. Drop us a line on 0333 121 3345 so we can start searching.
If you're an accounts payable manager or have the talent and experience to step up to the role, please register with us by clicking the link below. A top business could be looking for your skills right now.
Contact us
Similar roles we recruit for
ROLES