Agile Project Manager Jobs
Working closely with the scrum manager and reporting to a programme manager, the agile project manager is responsible for one or a number of workstreams in the change or transformation project. The agile project manager is tasked with overseeing the team they are assigned to and ensuring the project is meeting its milestones so its completion is on time and on budget.
The position will of course requires the manager to be fully signed up to the concept of agile project management as companies executing their projects in this way have an infrastructure in place to best serve the methodology. The agile project manager is first and foremost a people manager, because the team itself will have the degree of autonomy expected of agile. And while agility is a given in the team, it should be noted that it is also expected of its managers.
The skills required
Most companies looking for agile project managers require a firm background in dealing with the kinds of projects the company deals with, ideally in the same sector. General management or even traditional project management skill may not be enough to prepare someone for the specific demands of agile project management, so it's worth doing some research on the business and its methods of seeing projects through to completion.
A person who has led agile projects at team leader level may be considered for some roles if the remaining set of skills is strong, for example leading within the sector or managing a team of similar structure. The interview stage will be the key to showing that you have the talent and knowledge to take on the role. Sometimes companies will be new to agile and will be going through the painful early stages; if you have the experience to pick up the ball and run with it, you'll become a highly valued member of the team.
Agile Project Manager Jobs in Luton
Situated in Bedfordshire, around 30 miles north of London, Luton is a thriving community that is home to a number of big businesses. It is also located in the London commuter belt, meaning those who live here have a wide choice of options when it comes to finding Agile Project Manager vacancies.
Since the 17th century, Luton has been known for its hat making industry, and this is a tradition that continues today, although it is now a more niche market.
Vauxhall Motors has been based in Luton since 1905 and its headquarters are still located here. Although the firm's passenger car production has been moved to Ellesmere Port in Cheshire, some commercial vehicles - mainly vans - are still produced at the IBC Vehicles plant.
Other companies based in Luton, or which have major facilities in the city, include AstraZeneca pharmaceuticals, Ernst & Young, Experian, Siemens AG and Whitbread, a hospitality chain.
Luton is also home to one of the main airports that services the London area. It sees around ten million passengers every year and is one of the UK's busiest airports. EasyJet, Ryanair, Thomson Airways and Monarch Airlines are all based here and the airport also processes cargo for Atlantic Airways, BA, DHL, MNG and Varig Logistica.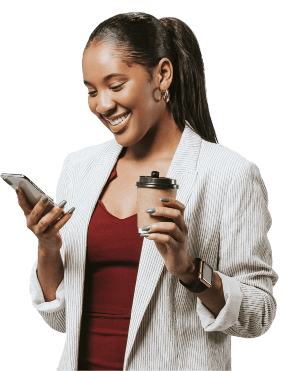 Find Agile Project Manager Jobs with Cast UK
As more companies adopt agile project management into their philosophies, and the concept becomes more entrenched in the project management environment, the need for good agile project managers will only grow. We have the contacts and a list of brilliant clients to help you, the agile project manager, find those companies that most accurately reflect your skill profile.
Wherever you are in the UK, and wherever you want to be, Cast UK can help. As our name suggests, we serve the whole of the UK from our offices in Manchester, Birmingham and London, and are looking for skilled agile project managers to put in touch with companies offering some unbelievable packages. Phone us today on 0333 121 3345.
Contact us
Similar roles we recruit for
ROLES