Backhaul Manager jobs
Companies that actively seek out efficiencies in their operations stand themselves in better stead for survival, especially in tough economic conditions. Effective management of backhaul can make an incredible savings which can either be used to increase profitability of the haulier or to offer savings to clients to increase competitiveness.
Good backhaul managers are part logistics experts and part sales agents, constantly on the lookout for potential openings in the efficiency drive, striking logistics deals with businesses close to drop-off locations and their own depots.
Some companies might be new to the concept of backhaul, in which case the backhaul manager might be designing a complete programme from the ground up. Other times, they might be drafted in to replace staff or increase efficiency. Either way, the skills will remain the same: keeping control of budgets and dealing closely with clients and management to continually push efficiency to the limit.
The sales element is just as important, as good backhaul is down to the discovery and development of potential openings, which are essentially new clients. Confidence in selling the proposition is an essential asset in the backhaul manager.
The skills required
The ability to seek out efficiency opportunities and enact them is a vital skill demanded of the backhaul manager. This requires a mathematical analysis of the potential benefits of a potential opening alongside the ability to get the most out of opportunities by making offers to those in need of haulage. For this, candidates must possess analytical and persuasive sides, and be able to balance the two so that the most effort is expended on the most likely and profitable openings.
Moderate computing skills are usually required, most notably spreadsheet and word processor experience. Some experience of accounting will also be of great assistance to candidates.
Typical roles we recruit for
ROLES
Backhaul Manager Jobs in Hove
Hove is a south coast town that adjoins Brighton completely along its east side, and the two are collectively part of the city of Brighton and Hove. Although Hove proper has a population of 90,000, the local authority of Brighton and Hove is home to over a quarter of a million people, making it a sizeable concentration of people. Brighton is well known as being a holiday resort, whereas Hove, despite its coastline which is almost identical to its neighbour, is considered more of a residential area. Indeed, people from Hove (often light-heartedly) point out that they are from this more upmarket part of the area rather than Brighton, even if they are actually from Brighton! In recent years, with Brighton gaining a much more fashionable and bohemian image, perhaps the pendulum will swing the other way, particularly when people are selling their homes …
The town is a reasonably affluent and attractive place to live, and has an economically active populace attracted by pleasant surroundings and good shopping and entertainment areas. The UK's largest distributor of snack foods, Palmer and Harvey (P&H) has its headquarters in Hove, as does the Mace convenience store chain.
The large population of economically active people in Hove and its surrounding area means that Backhaul Manager jobs turn up from time to time here. The town and its mother city are busy all the year round; thanks to its vibrant entertainment and residential scene, Hove and Brighton do not become ghost towns out of season like some other resorts.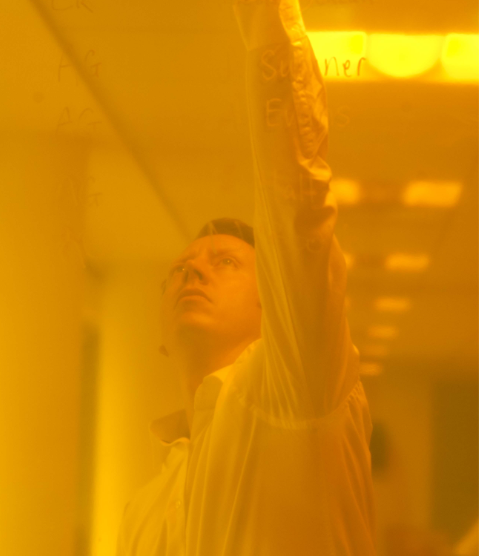 Whether you are a client or a candidate, getting to know you helps us to understand and anticipate your needs. Why not get in touch and see just what we can do for you today?