Business Change Manager - Slough
Business Change Manager Jobs
When a company needs to change from within, be it a massive cultural shift or a paced, iterative series of improvements over time, the change needs to be project managed to perfection to minimize disruption, maintain workflow, maximize profitability and as far as possible, ensure that the employees are on board with the changes. This is the job of the change manager.
The change manager is typically in charge of a number of workstreams that are appropriate to the magnitude of the tasks. So that could mean anything from one to multiple workstreams depending on the complexity of the tasks and the manager's experience. In larger companies the business change manager will report to a business change director, but often the manager is personally responsible for the change in his or her own area and reports directly to the board. In the latter, the manager will often be tasked with deciding on initiatives alongside analysts, the board and the production team itself, and will be judged on the success of his or her projects.
The skills required
In many cases, the details of the change required will be given to you as business change manager, and you will have to project manage them to completion. At other times, however, the role starts much earlier, briefed with the information that change needs to happen and that you are to identify the low-hanging fruit as well as the finer details to come up with a long-term strategy of change.
Whatever your responsibilities, you are going to need a strategic, analytical mindset if you are to see your projects through to completion. Change is often a gradual process that needs a light hand on the tiller once it has been initiated, in which case you could have several overlapping workstreams to take care of. You'll need to be able to juggle them effectively and know when to delegate management and when to take control yourself. Communication and understanding reports and instructions from people at all levels within the company is a key skill.
Typical roles we recruit for
ROLES
Business Change Manager Jobs in Slough
Located in Berkshire, Slough is 22 miles west of London and ten miles from Heathrow airport. The borough is well-placed for travel to other parts of the country - or indeed other parts of the world - and it offers a wide range of options for those seeking Business Change Manager vacancies.
Until the 1800s, Slough was mainly an agricultural area with apple orchards and plant nurseries. It was also known for brick manufacture. In fact, the blocks used to build Eton College all came from Slough. However, after the Great Western Railway was built, this part of the economy began to decline and industry was on the rise.
The Slough Trading Estate was established in 1920 and was one of the earliest examples of this kind of commercial property in the UK. At the time, it was used for repairing and reselling ex-army vehicles, after the first world war, and was home to a number of factories.
Since the mid 1990s, Slough's economy has shifted from manufacturing to information technology and the majority of the factories have since been shut down and replaced with offices.
Today, the Slough Trading Estate is the largest of its type in Europe, with more than 600 buildings, 500 companies and around 20,000 people working there on a daily basis. Current resident businesses include Mars, Fiat, LG, Ferrari, Fullers Logistics, Stanley Black and Decker and Telefonica O2.
In addition, Slough is home to various financial and business services organisations, while health and education are also responsible for a significant portion of the region's employment opportunities.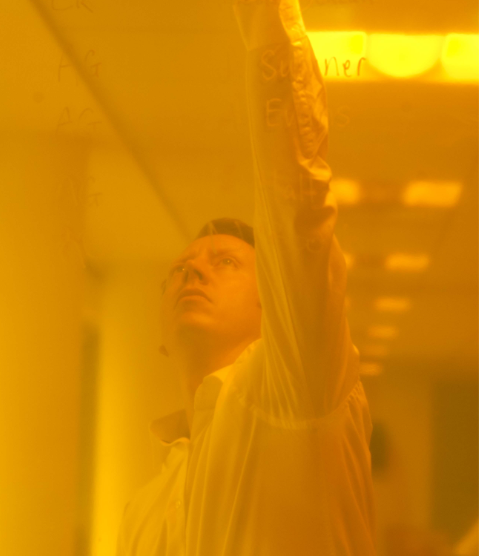 Whether you are a client or a candidate, getting to know you helps us to understand and anticipate your needs. Why not get in touch and see just what we can do for you today?