Growth Hacker - Gateshead
Growth Hacker
Any company that's run in a vaguely competent manner will gradually grow and put down roots. But sometimes, time is not a commodity that a business has in abundance. They need to grow quickly using any legitimate means necessary, and they want to do it without resorting to expensive means like placing ads on TV and throwing money at digital sales. Enter the world of the growth hacker.
Growth hacking (often called growth marketing) is the use of clever means to break through in your niche, usually using digital channels. It's all about identifying narrow openings that no one else has thought of (hence the reference to hacking) and exploiting them for the benefit of the client. It's not unusual for the techniques discovered by growth hackers to end up becoming established marketing means, albeit with a heftier price tag.
Growth hackers know a low-hanging fruit when they see one, even if it's invisible to traditional marketers. That's why they are so valued by businesses – they can grab marketing opportunities with little or no financial outlay and turn them into growth and profitability, just when they need it.
The skills required
Growth hacking recruitment is based entirely on results. If a growth hacker has won a company a boost in growth or sales leads innovation, nous and timely actions, companies seeking growth are interested. People with such innovative mindsets tend not to be able to describe a set procedure for working in a particular scenario, as they'll start looking at the task ahead of them and come up with unique, innovative solutions, with perhaps a little nod to their past work.
That can make growth hackers hard to interview, so it's not unusual for self-proclaimed growth hackers to be employed on short-term contracts with the potential for bonuses should their efforts prove to be fruitful.
Typical roles we recruit for
ROLES
Growth Hacker Jobs in Gateshead
Located just over the River Tyne from Newcastle, Gateshead has always been somewhat overshadowed and culturally engulfed by its neighbour in the public conscious, but it's a happening town in its own right, with a huge amount going for it in terms of art, sport and industry. Gateshead was busy during the Industrial Revolution, with coal mining and ironworks playing important roles; the town produced ships' anchors and chains for which demand was insatiable.
As the availability of electric energy took hold, Gateshead would become known as a cable manufacturing town, and the first trans-Channel telegraph wire was made there, as was half of the first transatlantic one. Sir Joseph Swan, one of those credited with the invention of the lightbulb, lived and performed his experiments in Gateshead, and it is thought that his house was the world's first to be electrified for lighting. Modern Gateshead is still thriving. It is home to Europe's largest shopping centre, the Metro Centre, as well as several trading and industrial estates. Gateshead, and its neighbour Newcastle, are ideal places to look for a Growth Hacker position. The region is doing well economically, and there's still a good deal of industry to complement the huge opportunity offered by its retail sector.
Culturally, Gateshead is head and wings above many larger towns and cities. Right at its south point is Antony Gormley's towering Angel of the North statue, and at its northernmost point are the Sage Gateshead and the Baltic Centre for Contemporary Art, which occupies what was a flour mill. Tow of the north's most iconic bridges, the "Blinking Eye" and the steel arch Tyne Bridge, both join Newcastle with Gateshead (along with five others). Gateshead stadium plays host to top athletics meetings, and for a month in 2006 was the location of the world 100 m sprint record (9.77 seconds) set by Asafa Powell.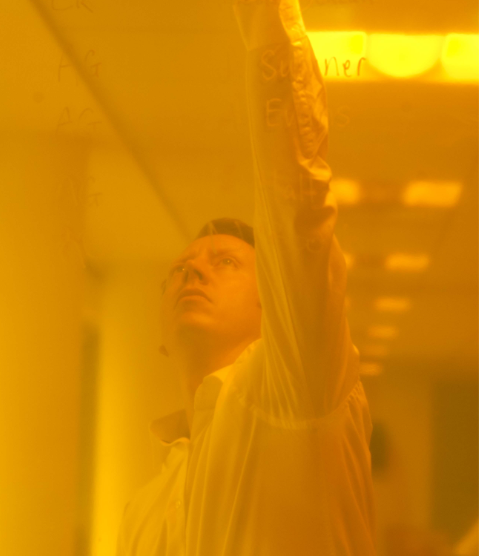 Whether you are a client or a candidate, getting to know you helps us to understand and anticipate your needs. Why not get in touch and see just what we can do for you today?