Growth Hacker - Stockton-on-Tees
Growth Hacker
Any company that's run in a vaguely competent manner will gradually grow and put down roots. But sometimes, time is not a commodity that a business has in abundance. They need to grow quickly using any legitimate means necessary, and they want to do it without resorting to expensive means like placing ads on TV and throwing money at digital sales. Enter the world of the growth hacker.
Growth hacking (often called growth marketing) is the use of clever means to break through in your niche, usually using digital channels. It's all about identifying narrow openings that no one else has thought of (hence the reference to hacking) and exploiting them for the benefit of the client. It's not unusual for the techniques discovered by growth hackers to end up becoming established marketing means, albeit with a heftier price tag.
Growth hackers know a low-hanging fruit when they see one, even if it's invisible to traditional marketers. That's why they are so valued by businesses – they can grab marketing opportunities with little or no financial outlay and turn them into growth and profitability, just when they need it.
The skills required
Growth hacking recruitment is based entirely on results. If a growth hacker has won a company a boost in growth or sales leads innovation, nous and timely actions, companies seeking growth are interested. People with such innovative mindsets tend not to be able to describe a set procedure for working in a particular scenario, as they'll start looking at the task ahead of them and come up with unique, innovative solutions, with perhaps a little nod to their past work.
That can make growth hackers hard to interview, so it's not unusual for self-proclaimed growth hackers to be employed on short-term contracts with the potential for bonuses should their efforts prove to be fruitful.
Typical roles we recruit for
ROLES
Growth Hacker Jobs in Stockton-on-Tees
Stockton-on-Tees is a large town to the west of Middlesbrough, which is historically notable as being one end of the Stockton and Darlington Railway, the first commercial railway in the world, which opened in 1825. The railway wasn't built for fun, though – Stockton was an important industrialised town that had a thriving shipbuilding industry as well as a market that attracted people from miles around. Other industries connected to shipbuilding, such as rope-making and sail-making, also prospered. Two years after the railway was opened, in 1827, another world-changing event took place in Stockton – the strikeable match was invented by local chemist John Walker.
Heavy industry declined in the post-war period, and Stockton residents were more likely to commute to Middlesbrough, Hartlepool or Darlington to work than to work close to home. However in the 1990s and 2000s there was a good deal of redevelopment, with business parks being constructed and a new industry – the call centre – making an appearance here, along with other North East towns and cities. The friendly nature of the local accents is often cited as one of the reasons for the concentration of call centres in this area.
In 2012 Stockton-on-Tees became one of Mary Portas's twelve "Portas Pilot" town centres which are set for regeneration via some government cash and a sprinkling of expertise. The regeneration is hoped to create new jobs and give the retail sector a boost, which could be good news for anyone looking for a Growth Hacker job in the town. With plenty of heavy industry in the immediate vicinity, it's definitely worth having a local search, too.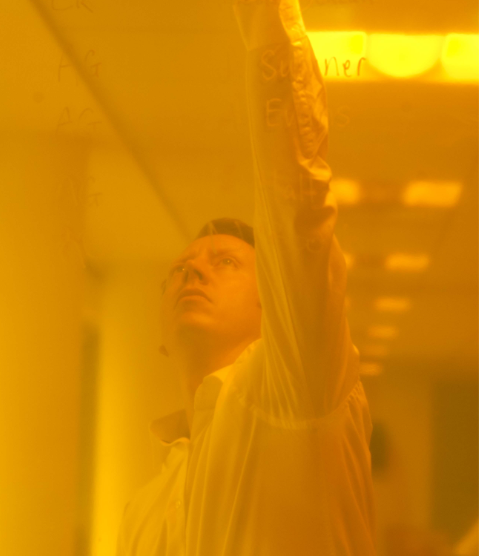 Whether you are a client or a candidate, getting to know you helps us to understand and anticipate your needs. Why not get in touch and see just what we can do for you today?