Head of Business Transformation Jobs
Most businesses reach a point where they have to decide whether to undergo a major transformation. It could be a completely new product stream or means of delivery, or it could mean reaching out into whole new markets. Whatever the transformation, there is a good chance that the existing methodologies and infrastructures need to be rebooted almost from scratch – and that needs the expertise of a head of business transformation.
This role involves analyzing the company's current position compared to where it wants to be. The head then decides what is the most efficient and the least disruptive way of getting there. It can be quite a balancing act, and timing is often crucial to ensuring transformed production lines or services come on stream simultaneously to minimize downtime. Often the head of transformation is a visionary who sees openings that the company can exploit; other times he or she will be a technician, receiving and interpreting global aims from the board and making them reality.
The skills required
The head of business transformation needs to be all-seeing when it comes to a business's processes and procedures. You will get to know the company and its inner workings intimately before the complex task of transformation, with all its predicted as well as any potentially unpredictable effects. Analysis of transformation using modelling and intelligence-gathering is also a requirement, so experience in this field is essential.
Because transformation often straddles two or more sectors, experience of working in one or both will be particularly valued as a source of knowledge. It's also true that transformation can often be bad news for some of the company's employees who are no longer required once it is complete. Part of the job in this scenario is managing expectations and making the whole process smooth for the company, or at least making projections that can be interpreted by HR and actioned.
Head of Business Transformation Jobs in Milton Keynes
Situated in Buckinghamshire, Milton Keynes is a new town that was designated in 1967. At the time, it was selected due to its more-or-less equal distance from Birmingham, London, Leicester, Cambridge and Oxford.

Before it was a new town, however, Milton Keynes was a village - and one with an intriguing history. Early settlements in the area date back to the Iron Age, while other inhabitants over the centuries included Romans, Normans and the Anglo-Saxons.

Today, Milton Keynes comprises a number of communities. Bletchley, for instance was an important location during the second world war - it was home to the Government Code and Cypher School, where Alan Turing (often called the father of computer science) helped to crack the Enigma code. Meanwhile, Bradwell Abbey was a Benedictine Priory and was an economic hub prior to the Dissolution of the Monasteries.

For anyone seeking Head of Business Transformation opportunities, there are a number of big names that call the region home. These include The Open University, Abbey National, Buckingham Foods and Argos. Coca-Cola has a large manufacturing site in Milton Keynes, producing Capri-Sun and Monster Energy products, as well as bulk products for distribution to companies like McDonald's.

In addition, organisations that promote sustainable energy - such as the National Energy Foundation and the National Home Energy Rating Scheme are located in Knowlhill, along with the National House Building Council, a number of law firms, graphics design companies and warehousing facilities.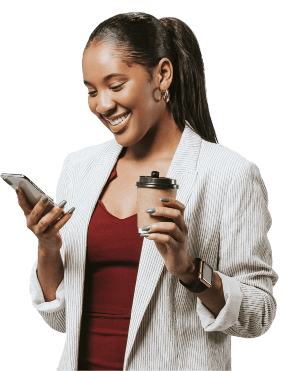 Find Head of Business Transformation Jobs with Cast UK
The act of transformation is one that is often approached tentatively by companies who are nervous about the outcomes. But with a well managed team performing the planning and execution, it can fill the company with the confidence to thrive. If you have experience heading up a transformation team and you're looking for a great new position, call Cast UK today on 0333 121 3345.
Cast UK is a recruitment consultancy that specializes in a small group of activities that businesses rely on, ones that often fly under the radar. This can mean that sourcing recruits through general-purpose agencies doesn't get the best results. With Cast UK you can be sure that if you have the skills, we can get your CV under the noses of some of the most important companies going through transformation today.
Contact us
Similar roles we recruit for
ROLES