Head of Continuous Improvement - Milton Keynes
Head of Continuous Improvement Jobs
There is no such thing as the perfect business. Every hour, inefficiencies and bad practice are going on without the owners' knowledge, or the owners know they exist but are powerless to act. This is where the head of continuous improvement comes in. It is an analytical role that constantly audits every business process and looks for inefficiencies that can be ironed out. Depending on the size of the company, this can be a one-person job, heading up a small team or employing dozens of auditors to make the business better.
But it's not just about the money – not directly, anyway. Often, an improvement is simply one that helps staff with their work and removes those irritations and bureaucracy that reduces job satisfaction. Sometimes it's an environmental improvement that doesn't have obvious financial implications but can have longer-term benefits. Improvement takes many forms, and once the head of continuous improvement has got under the skin of the company and found out exactly how it operates, it's inevitable that the financial benefits will follow.
The skills required
The job of head of continuous improvement has two main strands – analyzing the financial matters and seeking out other procedural activities that can be improved. You will need to be prepared to get your hands dirty (sometime literally) by delving into the business, talking to employees, observing and measuring the way people work and researching alternative methodologies that can create efficiencies.
The head of continuous improvement may sometimes need to make unpopular decisions, for example choosing to outsource elements of the business or making it less top-heavy if inefficiencies are identified. While the final decision will be made by the board, you must have the confidence in your convictions to make such recommendations. Of course, the opposite is also true, and your recommendations could lead to the growth of the company. As long as you have performed detailed analyses, you will be able to present accurate projections to the board.
Typical roles we recruit for
ROLES
Head of Continuous Improvement Jobs in Milton Keynes
Situated in Buckinghamshire, Milton Keynes is a new town that was designated in 1967. At the time, it was selected due to its more-or-less equal distance from Birmingham, London, Leicester, Cambridge and Oxford.

Before it was a new town, however, Milton Keynes was a village - and one with an intriguing history. Early settlements in the area date back to the Iron Age, while other inhabitants over the centuries included Romans, Normans and the Anglo-Saxons.

Today, Milton Keynes comprises a number of communities. Bletchley, for instance was an important location during the second world war - it was home to the Government Code and Cypher School, where Alan Turing (often called the father of computer science) helped to crack the Enigma code. Meanwhile, Bradwell Abbey was a Benedictine Priory and was an economic hub prior to the Dissolution of the Monasteries.

For anyone seeking Head of Continuous Improvement opportunities, there are a number of big names that call the region home. These include The Open University, Abbey National, Buckingham Foods and Argos. Coca-Cola has a large manufacturing site in Milton Keynes, producing Capri-Sun and Monster Energy products, as well as bulk products for distribution to companies like McDonald's.

In addition, organisations that promote sustainable energy - such as the National Energy Foundation and the National Home Energy Rating Scheme are located in Knowlhill, along with the National House Building Council, a number of law firms, graphics design companies and warehousing facilities.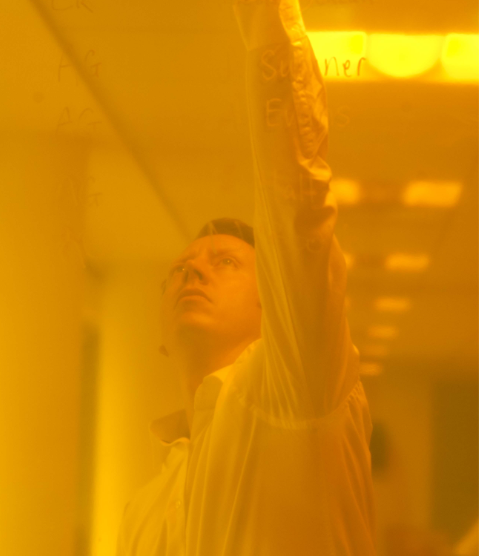 Whether you are a client or a candidate, getting to know you helps us to understand and anticipate your needs. Why not get in touch and see just what we can do for you today?