Business Transformation Manager - Milton Keynes
Business Transformation Manager Jobs
Businesses undergoing transformations, or those planning to make the great leap in the future, need a dedicated team to oversee their projects. That means putting plans in place, setting the wheels in motion, closely monitoring initial signals and fine-tuning where necessary, and finally reporting back to the board on progress at regular intervals. This tasks are carried out by a transformation team headed up by a business transformation manager.
The BT manager often reports to a business transformation director, but in some corporate structures the manager heads up the transformation and reports directly to the board as a whole. The details of the structure determines what roles the manager performs and how strategically they need to be thinking, i.e. whether they are creating a transformation project or simply implementing one. Either way, the BT manager needs to show the board that the transformation project is being activated to plan, and works alongside analysts and other managers to monitor and forecast its progress.
The skills required
To land a great business transformation manager role, you need a minimum of experience at a managerial level overseeing a transformation project in an industry similar to the one in which the company operates. However, although experience at managerial level is preferred, team leadership or single-handedly overseeing transformation at a relevant level may be considered more important than the position's title.
Above all, you need to demonstrate that you have the analytical skills required to oversee a project and ensure the wheels keep moving, especially when the terrain gets rough. You need to show that you can delegate effectively and that you have the people skills and the management skills needed to make sure the transformation project progresses as closely as possible to the plan and that the goal and milestones are met.
Typical roles we recruit for
ROLES
Business Transformation Manager Jobs in Milton Keynes
Situated in Buckinghamshire, Milton Keynes is a new town that was designated in 1967. At the time, it was selected due to its more-or-less equal distance from Birmingham, London, Leicester, Cambridge and Oxford.

Before it was a new town, however, Milton Keynes was a village - and one with an intriguing history. Early settlements in the area date back to the Iron Age, while other inhabitants over the centuries included Romans, Normans and the Anglo-Saxons.

Today, Milton Keynes comprises a number of communities. Bletchley, for instance was an important location during the second world war - it was home to the Government Code and Cypher School, where Alan Turing (often called the father of computer science) helped to crack the Enigma code. Meanwhile, Bradwell Abbey was a Benedictine Priory and was an economic hub prior to the Dissolution of the Monasteries.

For anyone seeking Business Transformation Manager opportunities, there are a number of big names that call the region home. These include The Open University, Abbey National, Buckingham Foods and Argos. Coca-Cola has a large manufacturing site in Milton Keynes, producing Capri-Sun and Monster Energy products, as well as bulk products for distribution to companies like McDonald's.

In addition, organisations that promote sustainable energy - such as the National Energy Foundation and the National Home Energy Rating Scheme are located in Knowlhill, along with the National House Building Council, a number of law firms, graphics design companies and warehousing facilities.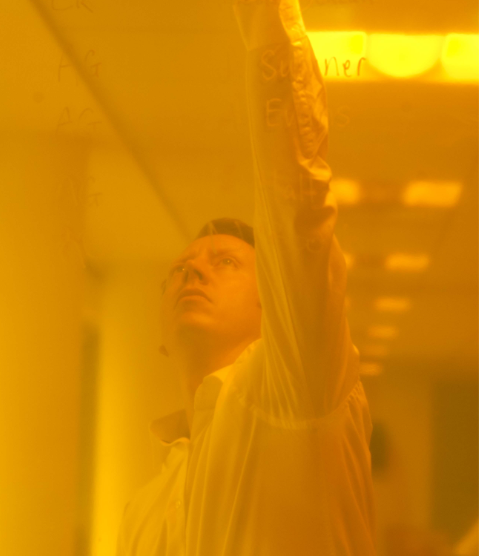 Whether you are a client or a candidate, getting to know you helps us to understand and anticipate your needs. Why not get in touch and see just what we can do for you today?