Implementation Lead - Lisburn
Implementation Lead Jobs
Having great plans for any project is only half the battle – plans need to be put into action and it needs to be done well with oversight and continuous monitoring. This is where the implementation lead is a useful stage in the project's personnel structure. They have a simple goal – to make sure the plans that need to be completed have enough staffing, time and resources to happen on budget. They often work alongside senior project managers, who rely on them to realise their specific project elements in line with the strategic aims of the company.
In some companies the implementation lead is the equivalent to a board level employee, and has decision-making powers or at least the ability to influence the board. Other companies treat the implementation lead as a team leadership role, with the experience to see tasks through to completion but receiving specific instructions from a manager or director.
The skills required
Implementation leads are usually drawn from the ranks of team leaders and project managers to focus on specific activities, for example a design, a model, and idea, a specification, a standard or a policy. Whereas the project manager and/or director is often focused on the bigger picture, the implementation lead will more likely be working directly with the employees who are putting those plans into action. That means the implementation lead has to be a great communicator and has to be able to deal with employees at all rungs of the ladder.
Experience in the appropriate sector will naturally count for a lot in your search for an implementation lead role. However, management experience is not always a pre-requisite for some companies, who would value your deep understanding of the discipline you are implementing more highly, as long as you can demonstrate an aptitude for giving and taking instruction.
Typical roles we recruit for
ROLES
Implementation Lead Jobs in Lisburn
Lisburn is a city whose centre is 7.5 miles (12 km) south west of the centre of Belfast. It is Northern Ireland's newest city, gaining city status in 2002 for the Queen's Golden Jubilee. The city is historically noted for its links with the linen industry, and now has a museum dedicated to the craft. To Lisburn's north west are the banks of Lough Neagh, which at 151 square miles (392 sq km) is the largest freshwater lake in the British Isles by surface area (Lake Windermere, England's largest, is only about 5.5 square miles in area!). The city is connected to Belfast by the M1 motorway. It is also on the railway line from Belfast to Dublin, and trains can be taken from the city centre to both capitals.
Although the population of Lisburn is roughly 70,000, it is part of The Dublin-Belfast Corridor, which is home to 3 million people. The population of the whole of Northern Ireland is just under 2 million. Close to three quarters of a million people live in the Belfast area, which means that about a third of the population is concentrated in this small area on the country's east. The city's population is growing steadily, and indeed the local government is attempting to boost Lisburn's population with a set of schemes it is putting in place.
With its growing population and excellent links to Belfast and Dublin, Implementation Lead positions do come up in Lisburn or its neighbouring areas relatively frequently. Northern Ireland as a whole has seen more prosperity over the past decade or so, and it's now considered a good place to invest, which can only be good news for the logistics, supply chain and procurement industries.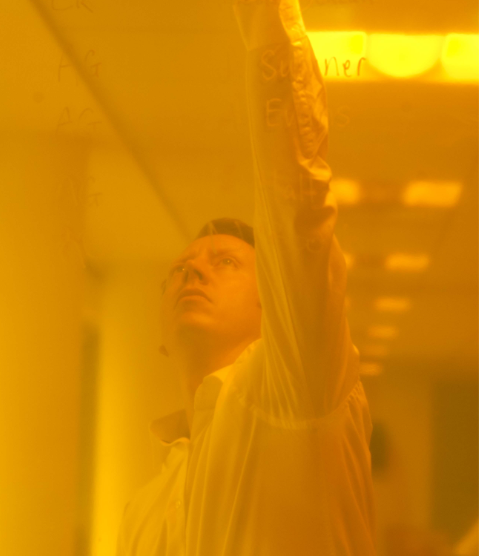 Whether you are a client or a candidate, getting to know you helps us to understand and anticipate your needs. Why not get in touch and see just what we can do for you today?