Implementation Lead - Poole
Implementation Lead Jobs
Having great plans for any project is only half the battle – plans need to be put into action and it needs to be done well with oversight and continuous monitoring. This is where the implementation lead is a useful stage in the project's personnel structure. They have a simple goal – to make sure the plans that need to be completed have enough staffing, time and resources to happen on budget. They often work alongside senior project managers, who rely on them to realise their specific project elements in line with the strategic aims of the company.
In some companies the implementation lead is the equivalent to a board level employee, and has decision-making powers or at least the ability to influence the board. Other companies treat the implementation lead as a team leadership role, with the experience to see tasks through to completion but receiving specific instructions from a manager or director.
The skills required
Implementation leads are usually drawn from the ranks of team leaders and project managers to focus on specific activities, for example a design, a model, and idea, a specification, a standard or a policy. Whereas the project manager and/or director is often focused on the bigger picture, the implementation lead will more likely be working directly with the employees who are putting those plans into action. That means the implementation lead has to be a great communicator and has to be able to deal with employees at all rungs of the ladder.
Experience in the appropriate sector will naturally count for a lot in your search for an implementation lead role. However, management experience is not always a pre-requisite for some companies, who would value your deep understanding of the discipline you are implementing more highly, as long as you can demonstrate an aptitude for giving and taking instruction.
Typical roles we recruit for
ROLES
Implementation Lead Jobs in Poole
If you think the word Poole has the same roots as the word "pool", you'd be absolutely right, of course. The Devon town is on the South coast of England and is merged completely with Bournemouth to its east. In fact, the Bournemouth Arts University and the Bournemouth Symphony Orchestra are located in Poole, although they are definitively two separate towns.
The west side of Poole faces a natural harbour (Upton and Creekmore Lakes) within a larger natural harbour, and ferries leave the south of the town for St Helier (Jersey), Cherbourg and St Peter Port (Guernsey). Shipping, sailing and ferries are therefore important industries in the town, and this inevitably leads to Implementation Lead positions becoming available on a regular basis.
Although much of the town is now employed in the service industries, Poole does have a strong manufacturing heritage, and this still accounts for nearly a fifth of its employment. Again, this is good news for logistics, supply chain and procurement employment. The town is the base of motor yacht builder Sunseeker, which employs nearly 2000 people. Several companies have their HQs in Poole, including, bathroom consumables company Lush, lighting company Mathmos, plastics company sealed air and Hamworthy Heating and Combustion. Siemens also has a large presence in the town.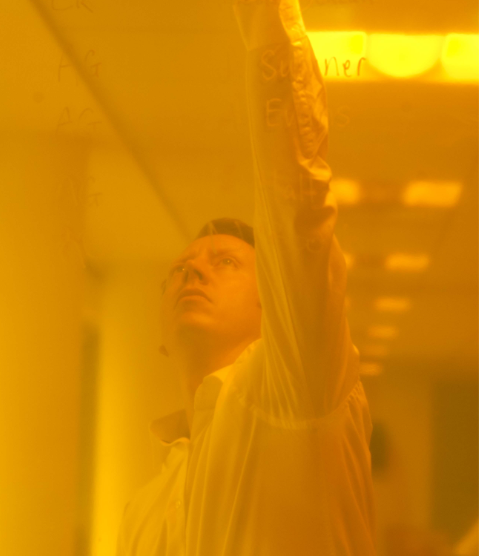 Whether you are a client or a candidate, getting to know you helps us to understand and anticipate your needs. Why not get in touch and see just what we can do for you today?