IT Director Jobs
The implementation of a comprehensive IT system throughout a large company is a massive undertaking that requires a highly skilled and specialized team behind it. Programmers, developers, hardware technicians, project managers, help desk workers and the managers overseeing the individual elements of the project all add up to a significant portion of a company's workforce, and they need to be led strategically by someone on the board whose responsibility is solely with them. That person is the IT director.
The IT director creates an IT strategy from the board's overarching strategy and projections, and works closely with his or her immediate IT managers to ensure the project is delivered. As a board member, he or she may have some access to the company purse to ensure complex IT projects are adequately resourced, but keeping a lid on costs is always a key responsibility; IT budgets spiralling out of control is a common story in business and the public sector.
The skills required
At board level, an IT director could have little experience in dealing with information technology, but will build a team of managers to oversee the work. However, if you have experience of managing IT projects to a senior level, you could be the ideal candidate for many companies whose boards rely on the IT director's expertise and counsel to inform them of the opportunities and limitations of the technology.
Primarily, your job as IT director is to oversee the delivery of either single IT projects or an ongoing series of projects as designated by the board, and your success will be judged on your performance in delivering projects on time and on budget. This can be a highly responsible job, often at the cutting edge of technology, and managing budgets can be difficult. However, with successful implementation, the rewards can be great.
Typical roles we recruit for
ROLES
IT Director Jobs in Stafford
Staffordshire's county town of Stafford is relatively small by county town standards, with its population of just over 50,000; in fact Stoke-on-Trent, Tamworth and Newcastle-under-Lyme are larger. That said, Stafford is at the centre of a cluster of towns whose populations total over 120,000. Stafford is located on the M6 and is about half way between Stoke-on-Trent and Birmingham, each of which is approximately 14 miles (22 km) distant.
The town's history is varied and well documented to the fifth century, and the eleventh-century castle stands to this day. Stafford used to have a long tradition of shoemaking, which sadly died out in the latter 20th century. It was also a major railway hub until the reforms of the 1960s led to the closure of the Stafford & Uttoxeter Railway and the Shropshire Union Railway, and with them Stafford became a relatively normal through line between Crewe and Birmingham and London.
Occasionally, IT Director jobs become available in Stafford, as it is a relatively populous region and some major manufacturing plants are found there. The electrical engineering giant Alstrom, which makes huge electrical transformers, is in the middle of the town, and Bostik and Littleworth (diesel engines) have large sites here; there are also a few trading and industrial estates and a sizeable shopping centre. Being the county town, the public sector is a large employer, and Stafford also serves as a commuter town for the cities to the north and south.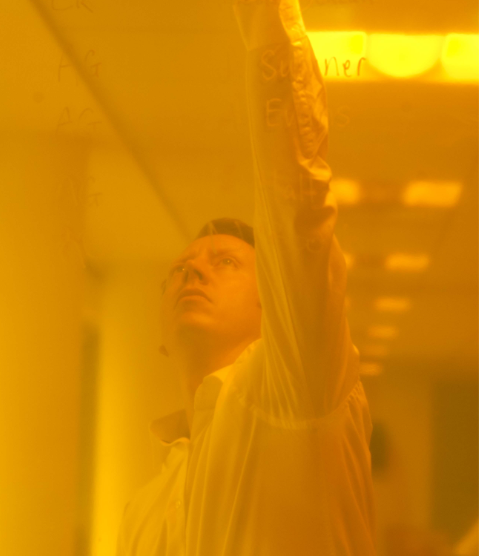 Whether you are a client or a candidate, getting to know you helps us to understand and anticipate your needs. Why not get in touch and see just what we can do for you today?