Master Black Belt - Six Sigma - Hove
Master Black Belt - Six Sigma Jobs
Now that Six Sigma is a fully entrenched methodology for process improvement, demand for Black Belts and Master Black Belts has created an ecosystem of training and jobs that few would have predicted twenty years ago. Now, the Master Black Belt is an essential component in a Six Sigma project and is responsible for its strategic realization. He or she is also involved with assisting the Black Belts and Green Belts as required, with the ultimate aim of achieving maximum productivity in the process by eliminating errors and inconsistencies throughout.
The scope of the Master Black Belt's role is dependent on the structure of the company, but they can be overseeing a single complex process or a number of straightforward ones, analyzing and improving as they go. There will be close relationships with suppliers and customers, too, as achieving near-perfection involves the whole supply chain.
The skills required
Companies that have adopted Six Sigma methodology usually have an infrastructure in place, and you, the Master Black Belt, will be expected to get up to speed quickly in your work with the team. However, as companies are still adopting the system as they embark on quality drives, you could well be overseeing a process from its inception, which requires even more advanced organizational and interpersonal skills.
You should have risen through the ranks of Six Sigma through Green and Black Belt status, and depending on the role, you may require experience as a Master Black Belt with the relevant qualifications, or you could simply have recently passed the qualification and are looking to make the move. Experience of working in the same industry would of course be a useful attribute to better understand the ecosystem and the way the company works.
Typical roles we recruit for
ROLES
Master Black Belt - Six Sigma Jobs in Hove
Hove is a south coast town that adjoins Brighton completely along its east side, and the two are collectively part of the city of Brighton and Hove. Although Hove proper has a population of 90,000, the local authority of Brighton and Hove is home to over a quarter of a million people, making it a sizeable concentration of people. Brighton is well known as being a holiday resort, whereas Hove, despite its coastline which is almost identical to its neighbour, is considered more of a residential area. Indeed, people from Hove (often light-heartedly) point out that they are from this more upmarket part of the area rather than Brighton, even if they are actually from Brighton! In recent years, with Brighton gaining a much more fashionable and bohemian image, perhaps the pendulum will swing the other way, particularly when people are selling their homes …
The town is a reasonably affluent and attractive place to live, and has an economically active populace attracted by pleasant surroundings and good shopping and entertainment areas. The UK's largest distributor of snack foods, Palmer and Harvey (P&H) has its headquarters in Hove, as does the Mace convenience store chain.
The large population of economically active people in Hove and its surrounding area means that Master Black Belt - Six Sigma jobs turn up from time to time here. The town and its mother city are busy all the year round; thanks to its vibrant entertainment and residential scene, Hove and Brighton do not become ghost towns out of season like some other resorts.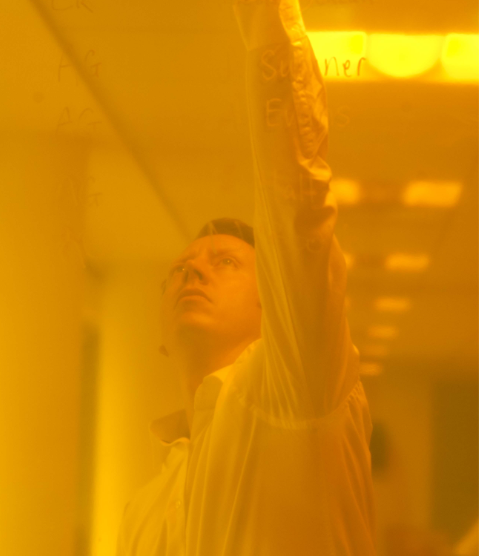 Whether you are a client or a candidate, getting to know you helps us to understand and anticipate your needs. Why not get in touch and see just what we can do for you today?