Account Manager - Carlisle
Account Manager jobs
Customer retention is one of the most important aspects of running a logistics business. As with any business, retaining profitable and reliable clients can make you the envy of your competitors by minimising the time and effort spent chasing new clients.
But retaining clients is not just about sitting back and enjoying the ride; it's an active craft, involving constant communication with clients and senior management to ensure smooth running, met deadlines and fulfilled aspirations. Account managers are therefore a key employee in the customer retention effort.
Reporting to the account director and senior management, the account manager is a human interface with the clients. They will know their clients' demands intimately and in turn, the client should appreciate the personal service and understanding. In large companies with many clients, this would be impossible without the account managers.
An account manager might also have a team of subordinates dealing with specific clients or sectors, and the manager will need to not only instruct them but also remain completely aware of what they are doing strategically and in detail.
The skills required
The account manager will need to be a flexible person, able to deal with different clients in their own unique ways. A deep knowledge of logistics and the industries they are dealing with will be essential. As they will be trusted by the customers to deliver on promises they make, they must also be able to both stay well connected with those within their company who make delivery possible, but also realise the limits of possibility so as not to overpromise and underdeliver.
Good, accurate reporting skills will be required, and a strategic mindset, able to interpret goals from management and account directors and turn them into results, will be essential.
Typical roles we recruit for
ROLES
Account Manager Jobs in Carlisle
Carlisle is the north-easternmost city in England, its outskirts lying just 4 miles (6 km) from the Scottish border. It's roughly equal to Newcastle-upon-Tyne in terms of latitude, although it is much smaller, having a population of only 100,000. The city is served by the M6 which passes along its east side as it makes its way from Preston and Birmingham in the south, and changes into the A74(M) as it goes north towards Glasgow. The road east is the A59 which heads to Newcastle, and westwards, the A595 reaches the coastal towns of Whitehaven and Barrow-in-Furness. Carlisle is also on the main railway line from Manchester to Glasgow and Edinbugh. It is also the end point of the Settle to Carlisle railway line, which is considered one of the most scenic rail journeys in the UK.
The city can trace its roots back at least to Roman times, where, it is thought, it would have been a settlement connected with Hadrian's Wall; the Wall would have sliced modern-day Carlisle in two. It must have been considered a strategic hotspot as it continued to be settled after the Romans, and a castle was built there in medieval times, as was the town's cathedral. The city changed hands many times over the following centuries, most notably in 1745 when it was briefly held by Bonnie Prince Charlie.
Carlisle did play its part in the Industrial Revolution, but its relative isolation meant it was never one of the major players. It did grow a thriving railway engineering industry, however, and textiles were quite an important employer. Carr's of Carlisle was founded around this time, and it would later become United Biscuits. Metal Box had a factory in the city, and it lives on under the Crown Holdings umbrella. There is still plenty of diversity in Carlisle's industrial base, and as it's so well connected it will always be a good place to look for Account Manager jobs. The logistics industry would be quite different today without one of its Carlisle's successful companies, Eddie Stobart, which was founded in the 1950s.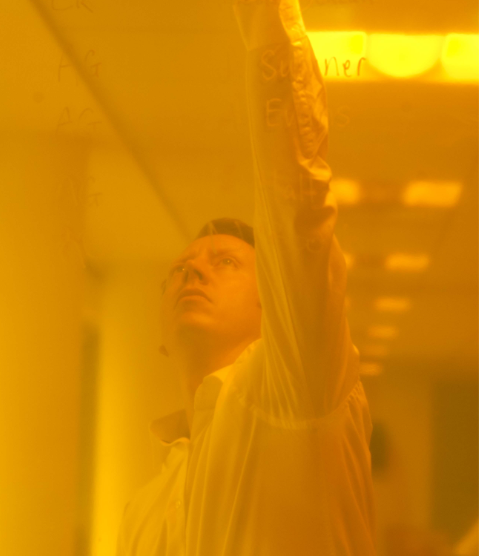 Whether you are a client or a candidate, getting to know you helps us to understand and anticipate your needs. Why not get in touch and see just what we can do for you today?