Account Manager - Lisburn
Account Manager jobs
Customer retention is one of the most important aspects of running a logistics business. As with any business, retaining profitable and reliable clients can make you the envy of your competitors by minimising the time and effort spent chasing new clients.
But retaining clients is not just about sitting back and enjoying the ride; it's an active craft, involving constant communication with clients and senior management to ensure smooth running, met deadlines and fulfilled aspirations. Account managers are therefore a key employee in the customer retention effort.
Reporting to the account director and senior management, the account manager is a human interface with the clients. They will know their clients' demands intimately and in turn, the client should appreciate the personal service and understanding. In large companies with many clients, this would be impossible without the account managers.
An account manager might also have a team of subordinates dealing with specific clients or sectors, and the manager will need to not only instruct them but also remain completely aware of what they are doing strategically and in detail.
The skills required
The account manager will need to be a flexible person, able to deal with different clients in their own unique ways. A deep knowledge of logistics and the industries they are dealing with will be essential. As they will be trusted by the customers to deliver on promises they make, they must also be able to both stay well connected with those within their company who make delivery possible, but also realise the limits of possibility so as not to overpromise and underdeliver.
Good, accurate reporting skills will be required, and a strategic mindset, able to interpret goals from management and account directors and turn them into results, will be essential.
Typical roles we recruit for
ROLES
Account Manager Jobs in Lisburn
Lisburn is a city whose centre is 7.5 miles (12 km) south west of the centre of Belfast. It is Northern Ireland's newest city, gaining city status in 2002 for the Queen's Golden Jubilee. The city is historically noted for its links with the linen industry, and now has a museum dedicated to the craft. To Lisburn's north west are the banks of Lough Neagh, which at 151 square miles (392 sq km) is the largest freshwater lake in the British Isles by surface area (Lake Windermere, England's largest, is only about 5.5 square miles in area!). The city is connected to Belfast by the M1 motorway. It is also on the railway line from Belfast to Dublin, and trains can be taken from the city centre to both capitals.
Although the population of Lisburn is roughly 70,000, it is part of The Dublin-Belfast Corridor, which is home to 3 million people. The population of the whole of Northern Ireland is just under 2 million. Close to three quarters of a million people live in the Belfast area, which means that about a third of the population is concentrated in this small area on the country's east. The city's population is growing steadily, and indeed the local government is attempting to boost Lisburn's population with a set of schemes it is putting in place.
With its growing population and excellent links to Belfast and Dublin, Account Manager positions do come up in Lisburn or its neighbouring areas relatively frequently. Northern Ireland as a whole has seen more prosperity over the past decade or so, and it's now considered a good place to invest, which can only be good news for the logistics, supply chain and procurement industries.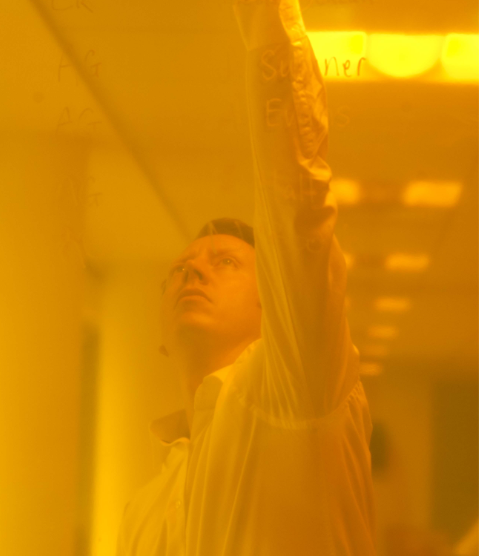 Whether you are a client or a candidate, getting to know you helps us to understand and anticipate your needs. Why not get in touch and see just what we can do for you today?