Business Analyst - Colchester
Business Analyst Jobs
Wherever there are processes taking place in a business, there are expenditures, turnovers and opportunities that can all be optimized in favour of the company performing them. Often, the people doing the work are not best placed to spot these savings – which is why business analysts are such an important addition to the team. They work alongside project managers and assess the business model in use on an ongoing basis, returning with regular reports on every aspect of the workflow, so that positive intervention can be carried out.
Large companies need a whole team of business analysts, either working on a by-site basis or focusing on a small number of processes, in which case it is the manager who decides what actions to take to avoid unforeseen conflicts. In smaller companies, however, the business analyst could well work solo and not only assessing the situation on the ground but also suggesting remedial measures.
The skills required
Your key skill will be to monitor, analyse and interpret business data as it comes from the team you are assigned to. You need a precise, methodical mindset that can spot trends, outliers and emerging movements and take the appropriate action. You will therefore must be the kind of person who understands the inner workings of Excel or similar software packages that can collate, image and present data.
With so many business models competing at the moment, experience in the one that is in use at the company is of enormous benefit, as experience in analyzing traditional projects may count for little in a company that practices agile processes, for example. Similarly, experience in the same sector will be of use as each ecosystem has its own qualities that will not necessarily carry over. You need to be able to demonstrate genuine, measurable gains brought to a company through your actions.
Typical roles we recruit for
ROLES
Business Analyst Jobs in Colchester
One of the UK's fastest growing towns, Colchester is located in Essex, approximately 60 miles from London and 30 miles from Stansted Airport. A popular choice for those who choose to commute to the capital for work, Colchester also offers a variety of Business Analyst opportunities within its local area.
Colchester is often called the oldest town in Britain, and its market is also one of the oldest in the country. It was granted its first royal charter in 1189 and by the end of the 14th century, it had become an important location for the manufacture of woollen cloth.
Further growth of the textile industry occurred in the late 16th century when Flemish weavers immigrated to the area, bringing with them new methods of cloth making.
With the start of the Industrial Revolution, Colchester's economy began to expand and was no longer based on textiles alone. In 1865, Standard Ironworks was started by James Noah Paxman - this would later become Paxman Diesels.
From the beginning of the 20th century, the textile industry began to decline. These days, the town's economy has shifted away from agriculture and industry, and has moved towards the service sector, although a number of manufacturing facilities still exist in the area.
Many of the top employers in modern Colchester are in the public sector, including Colchester Borough Council, the University of Essex and the local NHS trust.
The IT sector also provides a number of jobs and so does the financial industry. Meanwhile retail is one of the fastest growing sectors in the area.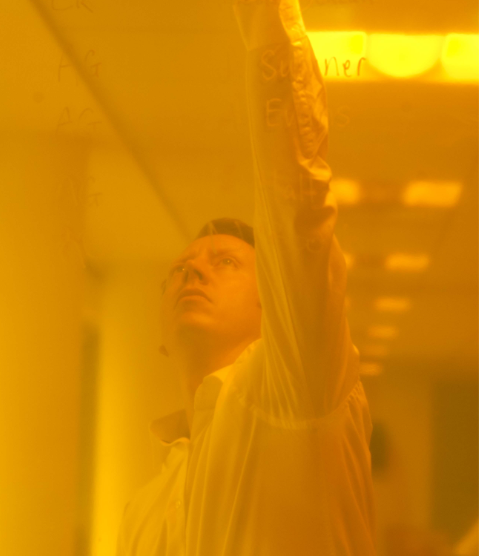 Whether you are a client or a candidate, getting to know you helps us to understand and anticipate your needs. Why not get in touch and see just what we can do for you today?