Implementation Lead - Brighton
Implementation Lead Jobs
Having great plans for any project is only half the battle – plans need to be put into action and it needs to be done well with oversight and continuous monitoring. This is where the implementation lead is a useful stage in the project's personnel structure. They have a simple goal – to make sure the plans that need to be completed have enough staffing, time and resources to happen on budget. They often work alongside senior project managers, who rely on them to realise their specific project elements in line with the strategic aims of the company.
In some companies the implementation lead is the equivalent to a board level employee, and has decision-making powers or at least the ability to influence the board. Other companies treat the implementation lead as a team leadership role, with the experience to see tasks through to completion but receiving specific instructions from a manager or director.
The skills required
Implementation leads are usually drawn from the ranks of team leaders and project managers to focus on specific activities, for example a design, a model, and idea, a specification, a standard or a policy. Whereas the project manager and/or director is often focused on the bigger picture, the implementation lead will more likely be working directly with the employees who are putting those plans into action. That means the implementation lead has to be a great communicator and has to be able to deal with employees at all rungs of the ladder.
Experience in the appropriate sector will naturally count for a lot in your search for an implementation lead role. However, management experience is not always a pre-requisite for some companies, who would value your deep understanding of the discipline you are implementing more highly, as long as you can demonstrate an aptitude for giving and taking instruction.
Typical roles we recruit for
ROLES
Implementation Lead Jobs in Brighton
A seaside city on the south coast, Brighton is an energetic location known for its friendly atmosphere, pebble beaches, buzzing nightlife and quirky charm.
It has long been a favourite weekend getaway for Londoners seeking a bit of sunshine and sea air and in 1787 the Prince of Wales set up his holiday home here, creating an extravagant building now known as the Royal Pavilion.
The tourism industry further increased when the London and Brighton Railway arrived in 1841, making day trips easy between the resort and the capital.

Of course, there's far more to Brighton than the social scene and those seeking Implementation Lead vacancies will have a good range of options to consider.
The city's economy, which was mainly based in manufacturing and engineering during the 19th century, has been transformed over the last 30 years. These days, Brighton is home to a number of businesses based in digital media - Like FDM and Semantio - and it has earned itself the nickname Silicon Beach.
Financial giant American Express has its European headquarters in Brighton and employs thousands of people in the city centre.
Cosmetics company The Body Shop was founded here in 1976; it is now part of the L'Oreal group and is now based in nearby Littlehampton.
In addition, Brighton is home to two large universities, a number of tourist spots, various retail centres and the UK's second largest arts festival, which occurs every May.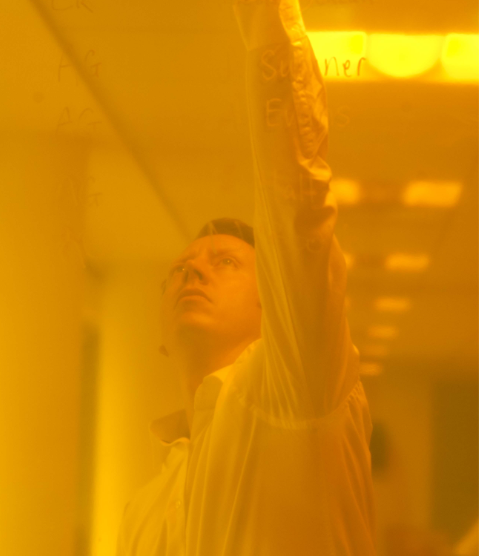 Whether you are a client or a candidate, getting to know you helps us to understand and anticipate your needs. Why not get in touch and see just what we can do for you today?