Implementation Lead - Worthing
Implementation Lead Jobs
Having great plans for any project is only half the battle – plans need to be put into action and it needs to be done well with oversight and continuous monitoring. This is where the implementation lead is a useful stage in the project's personnel structure. They have a simple goal – to make sure the plans that need to be completed have enough staffing, time and resources to happen on budget. They often work alongside senior project managers, who rely on them to realise their specific project elements in line with the strategic aims of the company.
In some companies the implementation lead is the equivalent to a board level employee, and has decision-making powers or at least the ability to influence the board. Other companies treat the implementation lead as a team leadership role, with the experience to see tasks through to completion but receiving specific instructions from a manager or director.
The skills required
Implementation leads are usually drawn from the ranks of team leaders and project managers to focus on specific activities, for example a design, a model, and idea, a specification, a standard or a policy. Whereas the project manager and/or director is often focused on the bigger picture, the implementation lead will more likely be working directly with the employees who are putting those plans into action. That means the implementation lead has to be a great communicator and has to be able to deal with employees at all rungs of the ladder.
Experience in the appropriate sector will naturally count for a lot in your search for an implementation lead role. However, management experience is not always a pre-requisite for some companies, who would value your deep understanding of the discipline you are implementing more highly, as long as you can demonstrate an aptitude for giving and taking instruction.
Typical roles we recruit for
ROLES
Implementation Lead Jobs in Worthing
The seaside town of Worthing lies on England's south coast, halfway between Brighton and Bognor Regis, in West Sussex. Settlement dates back to the Stone Age, and Worthing was a sleepy mackerel fishing town until the Georgian period, when grand building started springing up as it became part of the tourist trail. Much of the splendid architecture survives to this day, and the town now has a population of around 100,000.
The town is still best known as a holiday resort, Worthing does have a thriving economy that includes financial services (e.g. Aviva), pharmaceuticals (e.g. GlaxoSmithKline), government (HM Revenue and Customs) and the creative industries. There is a relatively strong manufacturing sector, too, which almost matches the employment attained by tourism-related industries. In the 1990s the town was particularly profitable, and its population are relatively affluent, especially for a town of its size.
Holiday resorts often suffer out of season, but this does not seem to the case with Worthing, which has managed to be productive and quite industrialised without sacrificing any of its Georgian charm. All this in combination makes it a place anyone looking for a Implementation Lead position should put on their watch list if they live in the area – you may be surprised at what comes up.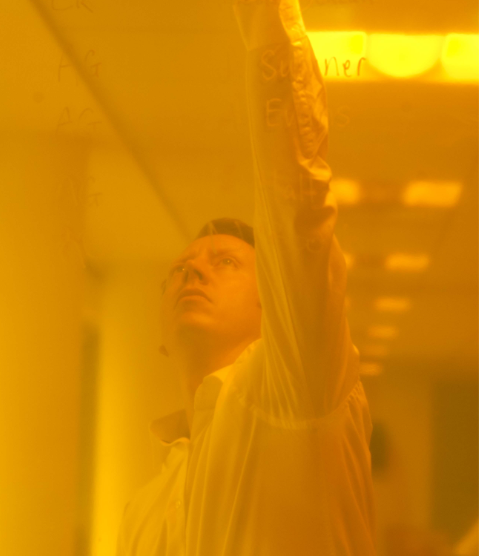 Whether you are a client or a candidate, getting to know you helps us to understand and anticipate your needs. Why not get in touch and see just what we can do for you today?