Agile Project Manager - Worthing
Agile Project Manager Jobs
Working closely with the scrum manager and reporting to a programme manager, the agile project manager is responsible for one or a number of workstreams in the change or transformation project. The agile project manager is tasked with overseeing the team they are assigned to and ensuring the project is meeting its milestones so its completion is on time and on budget.
The position will of course requires the manager to be fully signed up to the concept of agile project management as companies executing their projects in this way have an infrastructure in place to best serve the methodology. The agile project manager is first and foremost a people manager, because the team itself will have the degree of autonomy expected of agile. And while agility is a given in the team, it should be noted that it is also expected of its managers.
The skills required
Most companies looking for agile project managers require a firm background in dealing with the kinds of projects the company deals with, ideally in the same sector. General management or even traditional project management skill may not be enough to prepare someone for the specific demands of agile project management, so it's worth doing some research on the business and its methods of seeing projects through to completion.
A person who has led agile projects at team leader level may be considered for some roles if the remaining set of skills is strong, for example leading within the sector or managing a team of similar structure. The interview stage will be the key to showing that you have the talent and knowledge to take on the role. Sometimes companies will be new to agile and will be going through the painful early stages; if you have the experience to pick up the ball and run with it, you'll become a highly valued member of the team.
Typical roles we recruit for
ROLES
Agile Project Manager Jobs in Worthing
The seaside town of Worthing lies on England's south coast, halfway between Brighton and Bognor Regis, in West Sussex. Settlement dates back to the Stone Age, and Worthing was a sleepy mackerel fishing town until the Georgian period, when grand building started springing up as it became part of the tourist trail. Much of the splendid architecture survives to this day, and the town now has a population of around 100,000.
The town is still best known as a holiday resort, Worthing does have a thriving economy that includes financial services (e.g. Aviva), pharmaceuticals (e.g. GlaxoSmithKline), government (HM Revenue and Customs) and the creative industries. There is a relatively strong manufacturing sector, too, which almost matches the employment attained by tourism-related industries. In the 1990s the town was particularly profitable, and its population are relatively affluent, especially for a town of its size.
Holiday resorts often suffer out of season, but this does not seem to the case with Worthing, which has managed to be productive and quite industrialised without sacrificing any of its Georgian charm. All this in combination makes it a place anyone looking for a Agile Project Manager position should put on their watch list if they live in the area – you may be surprised at what comes up.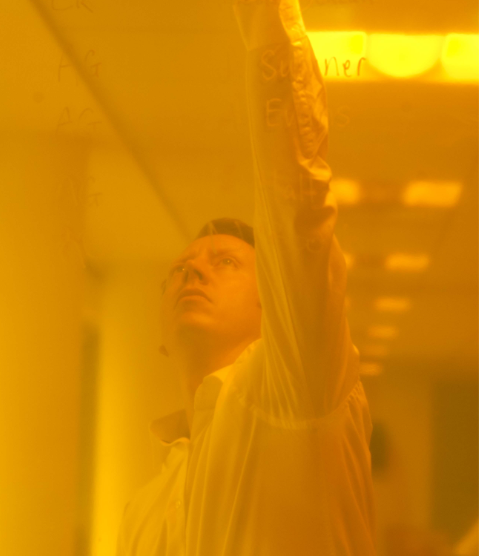 Whether you are a client or a candidate, getting to know you helps us to understand and anticipate your needs. Why not get in touch and see just what we can do for you today?