Implementation Lead - Buckinghamshire
Implementation Lead Jobs
Having great plans for any project is only half the battle – plans need to be put into action and it needs to be done well with oversight and continuous monitoring. This is where the implementation lead is a useful stage in the project's personnel structure. They have a simple goal – to make sure the plans that need to be completed have enough staffing, time and resources to happen on budget. They often work alongside senior project managers, who rely on them to realise their specific project elements in line with the strategic aims of the company.
In some companies the implementation lead is the equivalent to a board level employee, and has decision-making powers or at least the ability to influence the board. Other companies treat the implementation lead as a team leadership role, with the experience to see tasks through to completion but receiving specific instructions from a manager or director.
The skills required
Implementation leads are usually drawn from the ranks of team leaders and project managers to focus on specific activities, for example a design, a model, and idea, a specification, a standard or a policy. Whereas the project manager and/or director is often focused on the bigger picture, the implementation lead will more likely be working directly with the employees who are putting those plans into action. That means the implementation lead has to be a great communicator and has to be able to deal with employees at all rungs of the ladder.
Experience in the appropriate sector will naturally count for a lot in your search for an implementation lead role. However, management experience is not always a pre-requisite for some companies, who would value your deep understanding of the discipline you are implementing more highly, as long as you can demonstrate an aptitude for giving and taking instruction.
Typical roles we recruit for
ROLES
Implementation Lead Jobs in Buckinghamshire
One of the London Home Counties, Buckinghamshire also shares a border with Berkshire, Oxfordshire, Bedfordshire, Hertfordshire and Northamptonshire. It's a popular choice for those seeking Implementation Lead vacancies and offers a wealth of opportunities - for those who wish to live and work in the area, or commute to the capital.
During the industrial revolution, the region was known for its lace making and it's said that Queen Victoria used the delicate material for her pillows. After the arrival of the railway, furniture and paper production both took off in Buckinghamshire and heavy industry like the manufacture of train carriages was also big business.
Indeed, the 19th century was extremely lucrative for Buckinghamshire, and evidence of this can still be seen today in the many beautiful Victorian buildings that are spread across the county.
These days, Buckinghamshire's economy is mainly based in the service sector and studies have shown that it's one of the best places to live in the UK, with one of the highest life expectancies and some of the best school results in the country.
The region is still used for a lot of agricultural production, while furniture manufacture and pharmaceuticals are also major sources of employment.
What's more, the world-famous Pinewood Studios are located in Buckinghamshire. This studio has been the location of filming for a variety of big-name productions, including several James Bond films, the Superman franchise, Batman Returns and scenes from Peter Jackson's The Hobbit.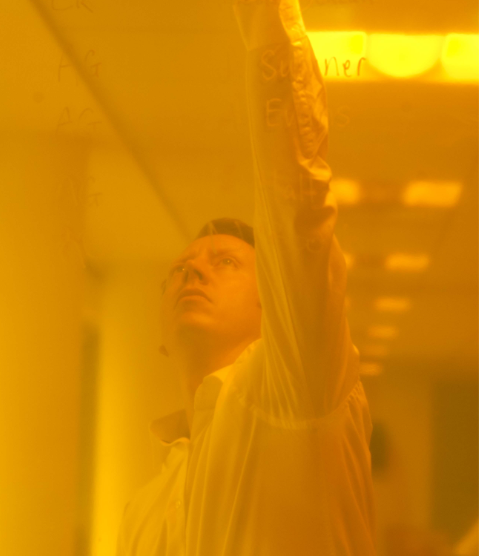 Whether you are a client or a candidate, getting to know you helps us to understand and anticipate your needs. Why not get in touch and see just what we can do for you today?