Master Black Belt - Six Sigma - Norwich
Master Black Belt - Six Sigma Jobs
Now that Six Sigma is a fully entrenched methodology for process improvement, demand for Black Belts and Master Black Belts has created an ecosystem of training and jobs that few would have predicted twenty years ago. Now, the Master Black Belt is an essential component in a Six Sigma project and is responsible for its strategic realization. He or she is also involved with assisting the Black Belts and Green Belts as required, with the ultimate aim of achieving maximum productivity in the process by eliminating errors and inconsistencies throughout.
The scope of the Master Black Belt's role is dependent on the structure of the company, but they can be overseeing a single complex process or a number of straightforward ones, analyzing and improving as they go. There will be close relationships with suppliers and customers, too, as achieving near-perfection involves the whole supply chain.
The skills required
Companies that have adopted Six Sigma methodology usually have an infrastructure in place, and you, the Master Black Belt, will be expected to get up to speed quickly in your work with the team. However, as companies are still adopting the system as they embark on quality drives, you could well be overseeing a process from its inception, which requires even more advanced organizational and interpersonal skills.
You should have risen through the ranks of Six Sigma through Green and Black Belt status, and depending on the role, you may require experience as a Master Black Belt with the relevant qualifications, or you could simply have recently passed the qualification and are looking to make the move. Experience of working in the same industry would of course be a useful attribute to better understand the ecosystem and the way the company works.
Typical roles we recruit for
ROLES
Master Black Belt - Six Sigma Jobs in Norwich
A city with a long and varied history, Norwich is the county town of Norfolk and from the 11th century until the Industrial Revolution, it was the second largest city in England after London.
During this period, Norwich was a market town known for its wool and textiles; it also traded pottery. There was a large cattle market during the 1700s and brewing became big business, peaking at the beginning of the 19th century. A number of microbreweries and artisan beer makers are still based in the region.
One of Norwich's best-known products is Colman's mustard, which has been made in the city since 1804 when Jeremiah Colman bought a flour mill in the area. He began producing mustard in 1814 and the company is still thriving in Norwich today - although it's now operated by Unilever and the range of products has expanded to include a variety of sauces and condiments.
Those seeking Master Black Belt - Six Sigma roles in Norwich will have a number of employment opportunities to consider. Aviva, an insurance company formerly known as Norwich Union, is a major employer, while Archant - a national publishing - company distributes a number of daily and weekly newspapers, as well as a variety of magazines.
In addition, Norwich is home to a massive research park that includes the facilities of more than 30 businesses based in biotechnology, food, nutrition, pharmaceuticals, medical technology, information science, computing and low-carbon energy.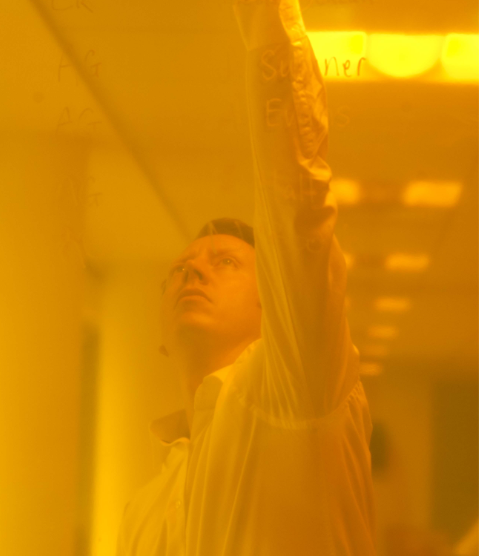 Whether you are a client or a candidate, getting to know you helps us to understand and anticipate your needs. Why not get in touch and see just what we can do for you today?