Head of Business Improvement - Darlington
Head of Business Improvement Jobs
For a business to thrive, grow and attract the best talent, it must be on a constant mission for improvement. Improvement can manifest itself in many ways, from the small things that affect a few employees to a revolution in the way it does business that can propel it from an also-ran to a company at the top of its game. The most effective way to achieve improvement is to appoint a team or an individual whose job is solely to seek out business improvement opportunities and make them happen – in charge of this activity is the head of business improvement.
The job requires an ongoing analysis of the business and all its processes, or at least the processes within the remit of the head of business improvement. Armed with the financial figures for a given business activity, he or she observes and analyses the way it is carried out, talks with the people doing the work and try to come up with ways of improving it. This is not always a directly cost-saving or profit-enhancing measure. Sometimes an improvement might simply take the stress off certain employees, and the benefits will be long term – and the head of business improvement has the figures to prove it.
The skills required
An advanced ability to monitor and completely understand a business process and how it interacts with the rest of the business is a key attribute of a successful head of business improvement. You are able to come to a balanced appraisal of how a process works and what are the effects of making a change not only to it but also to the wider company. Where you consider that the benefits outweigh the costs, you will then have to make proposals to the board so that they can decide whether to implement them.
You are able to work on multiple processes at a time, and often change will have to be implemented gradually so that early effects can be assessed with a view to making more dramatic changes if necessary. This requires excellent analytical skills as well as a great interpersonal manner. It will be your job to convince all stakeholders that your proposals will have a benefit, which is not always easy, particularly where this might mean downsizing or relocation.
Typical roles we recruit for
ROLES
Head of Business Improvement Jobs in Darlington
Anyone familiar with the history of railways will already be familiar with the name Darlington. The 26-mile Stockton and Darlington railway was the first commercial railway in the world, opened in 1825 to great acclaim. Within 50 years, the railway system covered the whole country, and many of the mainlines remain in place today. Because of its early adoption, Darlington became a centre of engineering, with several of the large companies, including Robert Stephenson & Co., setting up there.
Bridge building and engineering are still strongly associated with the town. The Darlington name is embossed on bridges the world over, and many a lorry driver will be familiar with the name Cummins, the American engineering firm that makes diesel engines among many other things, which has a plant in Darlington employing around 700 people.
Darlington was originally a market town, part of the reason it required a rail link, and that remains today, with much of the surrounding area being served by its shopping area. Its largest single employer is Orange, which has a call centre there. The town is well served by rail, air and road, with great links to Newcastle-upon-Tyne, Middlesbrough and Hartlepool. With so much engineering and commerce going on, and a mobile population, Darlington is a great place to look for Head of Business Improvement jobs, so please get in touch if you're in the area looking for this kind of work.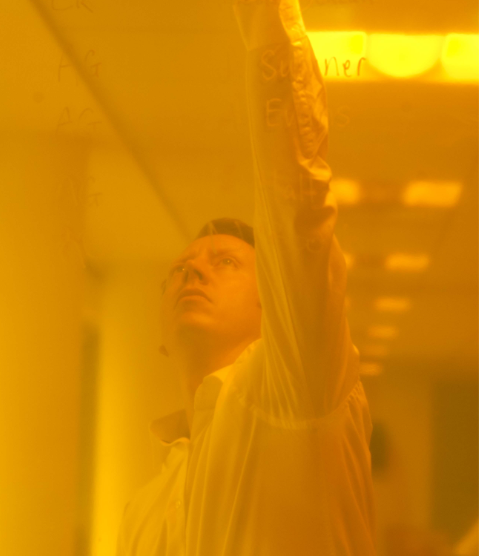 Whether you are a client or a candidate, getting to know you helps us to understand and anticipate your needs. Why not get in touch and see just what we can do for you today?