Head of Continuous Improvement - Plymouth
Head of Continuous Improvement Jobs
There is no such thing as the perfect business. Every hour, inefficiencies and bad practice are going on without the owners' knowledge, or the owners know they exist but are powerless to act. This is where the head of continuous improvement comes in. It is an analytical role that constantly audits every business process and looks for inefficiencies that can be ironed out. Depending on the size of the company, this can be a one-person job, heading up a small team or employing dozens of auditors to make the business better.
But it's not just about the money – not directly, anyway. Often, an improvement is simply one that helps staff with their work and removes those irritations and bureaucracy that reduces job satisfaction. Sometimes it's an environmental improvement that doesn't have obvious financial implications but can have longer-term benefits. Improvement takes many forms, and once the head of continuous improvement has got under the skin of the company and found out exactly how it operates, it's inevitable that the financial benefits will follow.
The skills required
The job of head of continuous improvement has two main strands – analyzing the financial matters and seeking out other procedural activities that can be improved. You will need to be prepared to get your hands dirty (sometime literally) by delving into the business, talking to employees, observing and measuring the way people work and researching alternative methodologies that can create efficiencies.
The head of continuous improvement may sometimes need to make unpopular decisions, for example choosing to outsource elements of the business or making it less top-heavy if inefficiencies are identified. While the final decision will be made by the board, you must have the confidence in your convictions to make such recommendations. Of course, the opposite is also true, and your recommendations could lead to the growth of the company. As long as you have performed detailed analyses, you will be able to present accurate projections to the board.
Typical roles we recruit for
ROLES
Head of Continuous Improvement Jobs in Plymouth
It is impossible to separate the Devon city of Plymouth with its naval heritage. With a seafaring history dating back to before Roman times, it would go on to become a key military port in the Spanish Armada attack and has played a part in most naval battles in British history owing to our nation's fractious relations with its southern neighbours. It is also the place from where the Pilgrims set off for the New World in the early 1600s, hence the name Plymouth Rock that marks their landing place.
The city had a good Industrial Revolution, with industry growing around the port, ideal for import and export, and nearby Devonport became a shipbuilding centre. The port's success and importance did have a drawback, however. The city and its docks were heavily damaged by German bombers in World War II, and much of what stands in the centre of Portsmouth today is of post-war origin.
While seafaring still plays a part in the culture of Plymouth, and connected industries still exist in the area, its importance as a naval and commercial maritime centre have diminished somewhat since the 1980s. There has been a growth in hi-tech industries, with establishments such as the Tamar Science Park providing innovation opportunities.
The city is also in the top 20 by population in the UK, which, together with its overseas trading opportunities, make it the kind of transport hub where Head of Continuous Improvement jobs often show up.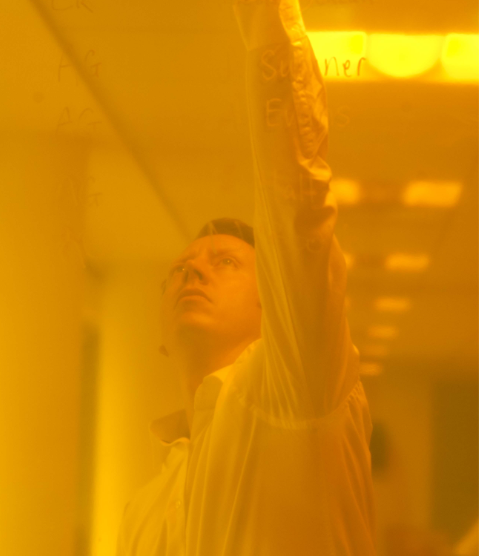 Whether you are a client or a candidate, getting to know you helps us to understand and anticipate your needs. Why not get in touch and see just what we can do for you today?