Business Change Manager - Carlisle
Business Change Manager Jobs
When a company needs to change from within, be it a massive cultural shift or a paced, iterative series of improvements over time, the change needs to be project managed to perfection to minimize disruption, maintain workflow, maximize profitability and as far as possible, ensure that the employees are on board with the changes. This is the job of the change manager.
The change manager is typically in charge of a number of workstreams that are appropriate to the magnitude of the tasks. So that could mean anything from one to multiple workstreams depending on the complexity of the tasks and the manager's experience. In larger companies the business change manager will report to a business change director, but often the manager is personally responsible for the change in his or her own area and reports directly to the board. In the latter, the manager will often be tasked with deciding on initiatives alongside analysts, the board and the production team itself, and will be judged on the success of his or her projects.
The skills required
In many cases, the details of the change required will be given to you as business change manager, and you will have to project manage them to completion. At other times, however, the role starts much earlier, briefed with the information that change needs to happen and that you are to identify the low-hanging fruit as well as the finer details to come up with a long-term strategy of change.
Whatever your responsibilities, you are going to need a strategic, analytical mindset if you are to see your projects through to completion. Change is often a gradual process that needs a light hand on the tiller once it has been initiated, in which case you could have several overlapping workstreams to take care of. You'll need to be able to juggle them effectively and know when to delegate management and when to take control yourself. Communication and understanding reports and instructions from people at all levels within the company is a key skill.
Typical roles we recruit for
ROLES
Business Change Manager Jobs in Carlisle
Carlisle is the north-easternmost city in England, its outskirts lying just 4 miles (6 km) from the Scottish border. It's roughly equal to Newcastle-upon-Tyne in terms of latitude, although it is much smaller, having a population of only 100,000. The city is served by the M6 which passes along its east side as it makes its way from Preston and Birmingham in the south, and changes into the A74(M) as it goes north towards Glasgow. The road east is the A59 which heads to Newcastle, and westwards, the A595 reaches the coastal towns of Whitehaven and Barrow-in-Furness. Carlisle is also on the main railway line from Manchester to Glasgow and Edinbugh. It is also the end point of the Settle to Carlisle railway line, which is considered one of the most scenic rail journeys in the UK.
The city can trace its roots back at least to Roman times, where, it is thought, it would have been a settlement connected with Hadrian's Wall; the Wall would have sliced modern-day Carlisle in two. It must have been considered a strategic hotspot as it continued to be settled after the Romans, and a castle was built there in medieval times, as was the town's cathedral. The city changed hands many times over the following centuries, most notably in 1745 when it was briefly held by Bonnie Prince Charlie.
Carlisle did play its part in the Industrial Revolution, but its relative isolation meant it was never one of the major players. It did grow a thriving railway engineering industry, however, and textiles were quite an important employer. Carr's of Carlisle was founded around this time, and it would later become United Biscuits. Metal Box had a factory in the city, and it lives on under the Crown Holdings umbrella. There is still plenty of diversity in Carlisle's industrial base, and as it's so well connected it will always be a good place to look for Business Change Manager jobs. The logistics industry would be quite different today without one of its Carlisle's successful companies, Eddie Stobart, which was founded in the 1950s.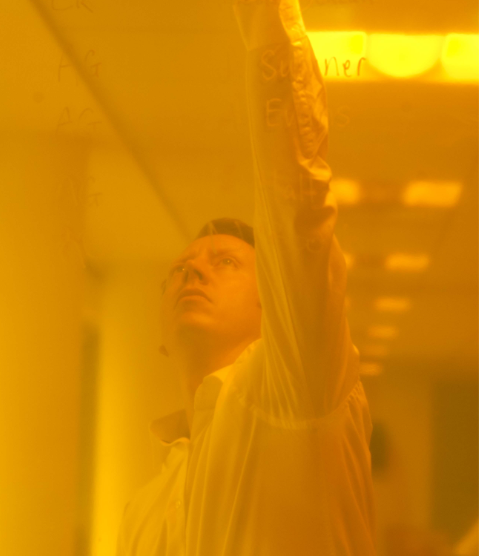 Whether you are a client or a candidate, getting to know you helps us to understand and anticipate your needs. Why not get in touch and see just what we can do for you today?