Business Change Manager - Oldham
Business Change Manager Jobs
When a company needs to change from within, be it a massive cultural shift or a paced, iterative series of improvements over time, the change needs to be project managed to perfection to minimize disruption, maintain workflow, maximize profitability and as far as possible, ensure that the employees are on board with the changes. This is the job of the change manager.
The change manager is typically in charge of a number of workstreams that are appropriate to the magnitude of the tasks. So that could mean anything from one to multiple workstreams depending on the complexity of the tasks and the manager's experience. In larger companies the business change manager will report to a business change director, but often the manager is personally responsible for the change in his or her own area and reports directly to the board. In the latter, the manager will often be tasked with deciding on initiatives alongside analysts, the board and the production team itself, and will be judged on the success of his or her projects.
The skills required
In many cases, the details of the change required will be given to you as business change manager, and you will have to project manage them to completion. At other times, however, the role starts much earlier, briefed with the information that change needs to happen and that you are to identify the low-hanging fruit as well as the finer details to come up with a long-term strategy of change.
Whatever your responsibilities, you are going to need a strategic, analytical mindset if you are to see your projects through to completion. Change is often a gradual process that needs a light hand on the tiller once it has been initiated, in which case you could have several overlapping workstreams to take care of. You'll need to be able to juggle them effectively and know when to delegate management and when to take control yourself. Communication and understanding reports and instructions from people at all levels within the company is a key skill.
Typical roles we recruit for
ROLES
Business Change Manager Jobs in Oldham
Located 10 km north-east of the centre of Manchester, Oldham is a town synonymous with the Industrial Revolution, as its numerous canals and mill buildings prove. Although outside the M60, it is still an integral part of the city, with many employees living in one and working in the other. In fact, this typical Lancashire town became part of newly formed Greater Manchester in 1974.
Though the mills have now gone, the industrial ethos continues to this day, which is why excellent Business Change Manager positions in Oldham and its neighbouring towns of Chadderton, Royton, Shaw and Lees often emerge.
Precision engineering and tech firms have recently sprung up on the Victoria and Moss Lane industrial estates. Many of the mills have now been converted to residential or small business properties, but larger companies such as Medlock Interior, Ribble Packaging and Plastics Direct have made Oldham their home.
As Manchester's growth as a business centre shows no sign of slowing down, towns in its orbit will continue to be attractive locations thanks to a blend of skilled workforce, excellent communications and relatively inexpensive property prices. The North West as a whole is fast emerging from the post-war slump as more and more businesses see the region as a superb place to base an HQ or regional office.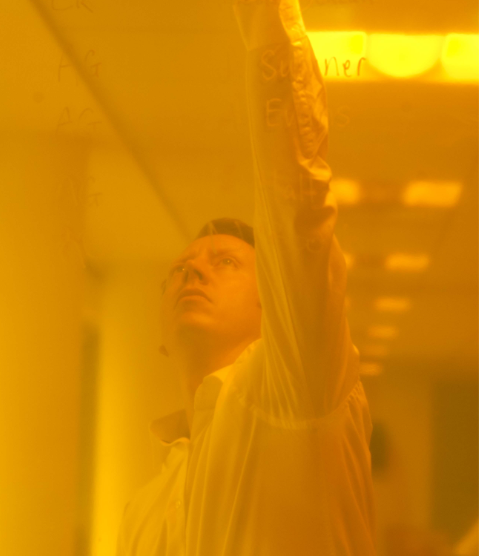 Whether you are a client or a candidate, getting to know you helps us to understand and anticipate your needs. Why not get in touch and see just what we can do for you today?