Business Change Manager - Burnley
Business Change Manager Jobs
When a company needs to change from within, be it a massive cultural shift or a paced, iterative series of improvements over time, the change needs to be project managed to perfection to minimize disruption, maintain workflow, maximize profitability and as far as possible, ensure that the employees are on board with the changes. This is the job of the change manager.
The change manager is typically in charge of a number of workstreams that are appropriate to the magnitude of the tasks. So that could mean anything from one to multiple workstreams depending on the complexity of the tasks and the manager's experience. In larger companies the business change manager will report to a business change director, but often the manager is personally responsible for the change in his or her own area and reports directly to the board. In the latter, the manager will often be tasked with deciding on initiatives alongside analysts, the board and the production team itself, and will be judged on the success of his or her projects.
The skills required
In many cases, the details of the change required will be given to you as business change manager, and you will have to project manage them to completion. At other times, however, the role starts much earlier, briefed with the information that change needs to happen and that you are to identify the low-hanging fruit as well as the finer details to come up with a long-term strategy of change.
Whatever your responsibilities, you are going to need a strategic, analytical mindset if you are to see your projects through to completion. Change is often a gradual process that needs a light hand on the tiller once it has been initiated, in which case you could have several overlapping workstreams to take care of. You'll need to be able to juggle them effectively and know when to delegate management and when to take control yourself. Communication and understanding reports and instructions from people at all levels within the company is a key skill.
Typical roles we recruit for
ROLES
Business Change Manager Jobs in Burnley
Whereas most northern towns with milling and industrial heritage are closely linked to a major city such as Manchester, Leeds, Newcastle or Glasgow, Burnley is something of an oddity thanks to its relative isolation. It's a good 22 miles (34 km) to the centre of Manchester to its direct south, about the same distance west or Bradford and the next major settlement to its north is Carlisle, 80 miles (130 km) away. Its nearest neighbour is Blackburn, 10 miles to the west and roughly Burnley's twin in terms of population (and its footballing rival).
Burnley started out as a market town, trading chiefly in wool and other farm products, until the Industrial Revolution, and particularly the canals, reached the town. When coal was discovered close by, the picture was complete. Before long the town was thriving, with wool mills and eventually cotton mills powered by steam engines making the town thunder with productivity. Inevitably, the mills were to gradually close down and Burnley went through a period of isolation and stagnation, particularly after the Second World War.
The town is, however, looking forward, and has attracted investment and jobs over recent years. Industrial estates have sprung up around the town, and perhaps because of the distance to large cities, Burnley has become almost self-sufficient when it comes to retail, with a bustling town centre and a host of chains setting up shop there. This all adds up to a positive story for those looking for Business Change Manager positions in the Burnley area.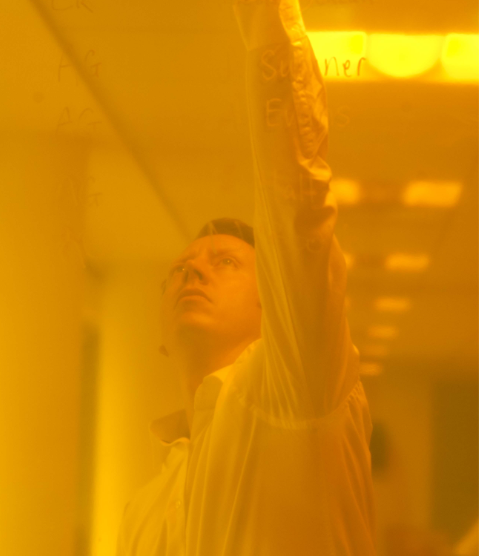 Whether you are a client or a candidate, getting to know you helps us to understand and anticipate your needs. Why not get in touch and see just what we can do for you today?