Head of Buying jobs
As a departmental lead, Head of Buying is a role involving supporting, designing and implementing market-leading strategies.
With strong commercial acumen, this person will manage relationships with suppliers and oversee revenue and cost budgeting. Effective negotiation will ensure ROI and Head of Buyers will constantly be reviewing new sourcing opportunities as well as being involved in new product development. As a profit centre in its own right, the buying department is central to an organisation's commercial gain.
A Head of Buying will have a multi-disciplinary role, looking after short, mid and long-term projects, chairing monthly divisional operational meetings and advising the business on key developments. The individual will typically work with other areas of the business to ensure individual brand objectives, as well as group objectives, are met.
The skills required
As an experienced manager, you will require at least 5 years' proven track record of overseeing a team. Strong negotiation skills are mandatory, with experience of strategic purchasing.
An ability to lead, influence and coach others is vital for this role as well as the capability to work in a fast-moving, demanding environment that requires strong organisational skills. Highly numerate, IT literate and analytical, you will be someone who remains calm under pressure and be an adept communicator.
Flexibility is key as well as being self-driven, honest and capable of driving team member development. It's important you are confident to challenge accepted ways of buying, and continually strive to innovate.
You will be an experienced project manager with excellent presentation skills and able to effectively report to all parts of the business, including company directors.
Plant General Manager
Manchester, Greater Manchester
£60000.00 - £65000.00 per annum Benefits
Plant Manager East Manchester £60,000 - £65,000 Benefits DOE   Role Profile Our client is a well-established chemical manufacturer based in East Manchester. They are currently looking t...
Plant Manager
Benefits, Relocation Package
Plant Manager Cornwall £ Competitive Salary, Benefits, Relocation Package Role ProfileOur client is a thriving manufacturing business with a site in Cornwall. They are currently looking to appoint a...
Maintenance Manager
Droylsden, Greater Manchester
£40000.00 - £45000.00 per annum
Maintenance Manager East Manchester £40-£45k DOE Role ProfileOur client is a well-established chemical manufacturer based in East Manchester. They are currently looking to appoint a Maintenance Manage...
Production Planner
Loughborough, Leicestershire
£30000.00 - £45000.00 per annum plus benefits
Production PlannerBury£30,000 - £45,000 plus benefitsCulture is the #1 conversation I have with people looking for a new job and this state-of-the-art business I'm currently working with has of the be...
Customer Service / Sales Support
£25000.00 - £30000.00 per annum
Customer Service & Sales Support, Cannock, £25,000 - £30,000 Benefits Are you an enthusiastic, proactive individual with experience working in customer service or sales support? Do you want to work ...
Quality Manager - Finished Goods
Manchester, Greater Manchester
£45000.00 - £50000.00 per annum
Quality Manager, Manchester, £45,000 - £50,000 per annum (DOE) Are you a hands-on customer and supplier facing Quality Manager with finished goods experience? Do you place emphasis on continuous impro...
Quality Inspector
Weston-Super-Mare, Somerset
£23000 - £28000 per annum
Quality Inspector Weston-Super-Mare, UK£26,000 - £28,000 Company ProfileOur client is a global organisation providing electrical product solutions to a wide range of sectors, including Defence, Rail a...
Product Manager
Cheltenham, Gloucestershire
£55000.00 - £65000.00 per annum
Exciting opportunity for a Product Manager/Engineer to join an international business and support them with a new product line for Food and Pharma!!! You'll play a key part in Testing and Validation -...
Procurement and Compliance Officer
Nottingham, Nottinghamshire
Up to £35000 per annum Benefits
Finance Officer, Nottingham, £35,000 per Annum. BenefitsDo you want the opportunity for truly flexible working?My client is looking for a brilliant Finance Office who has experience in the public se...
Warehouse Shift Manager
Sutton-In-Ashfield, Nottinghamshire
£35000.00 - £38000.00 per annum Shift Allowance Benefits
Warehouse Shift Manager - £35,000 - £38,000 Shift Allowance Benefits - Sutton-in-AshfieldAre you looking for a new role with an exciting and growing business? We are supporting a growing client in...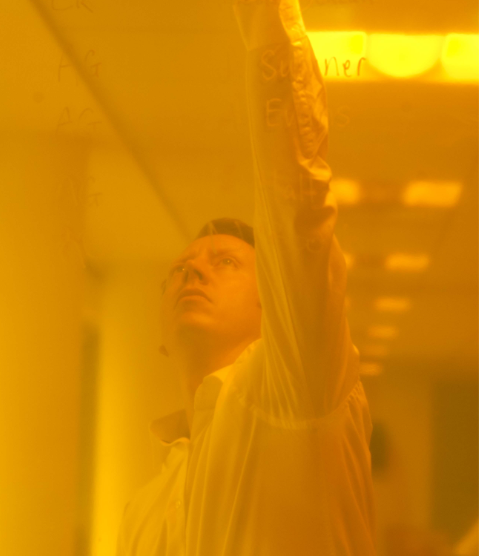 Whether you are a client or a candidate, getting to know you helps us to understand and anticipate your needs. Why not get in touch and see just what we can do for you today?