Implementation Lead - Runcorn
Implementation Lead Jobs
Having great plans for any project is only half the battle – plans need to be put into action and it needs to be done well with oversight and continuous monitoring. This is where the implementation lead is a useful stage in the project's personnel structure. They have a simple goal – to make sure the plans that need to be completed have enough staffing, time and resources to happen on budget. They often work alongside senior project managers, who rely on them to realise their specific project elements in line with the strategic aims of the company.
In some companies the implementation lead is the equivalent to a board level employee, and has decision-making powers or at least the ability to influence the board. Other companies treat the implementation lead as a team leadership role, with the experience to see tasks through to completion but receiving specific instructions from a manager or director.
The skills required
Implementation leads are usually drawn from the ranks of team leaders and project managers to focus on specific activities, for example a design, a model, and idea, a specification, a standard or a policy. Whereas the project manager and/or director is often focused on the bigger picture, the implementation lead will more likely be working directly with the employees who are putting those plans into action. That means the implementation lead has to be a great communicator and has to be able to deal with employees at all rungs of the ladder.
Experience in the appropriate sector will naturally count for a lot in your search for an implementation lead role. However, management experience is not always a pre-requisite for some companies, who would value your deep understanding of the discipline you are implementing more highly, as long as you can demonstrate an aptitude for giving and taking instruction.
Typical roles we recruit for
ROLES
Implementation Lead Jobs in Runcorn
It might be difficult to imagine it now, but Runcorn was once a celebrated spa town and health retreat right up to the Industrial Revolution, whereupon its prime location made its industrialisation rapid. The town is located on the south bank of the River Mersey just before it flows east to the Wirral peninsula and Liverpool. The last bridge over the Mersey passes between Runcorn and Widnes; it is a railway bridge directly adjacent to the impressive steel-arch bridge that takes advantage of a natural outcrop, but still has a single span of 330m. For a time there were three crossings, including a transporter bridge, but this was dismantled in 1961. A brand new crossing has been planned which will ease congestion on the roads.
Runcorn's main industry has always been, and remains, chemicals. Chlorine, caustic soda, hydrogen and polymers have been produced there for over a hundred years. The town is served by a mainline railway (Liverpool to London) and no fewer than three canals – the Manchester Ship, the Bridegwater and the Weaver Navigation. The town had a busy dockyard up until the post-war period, when it fell into decline.
The town remains an industrial and commercial hub in the immediate vicinity, with several large industrial estates, trading estates and retail parks in and around the town, thanks to massive regeneration efforts in the 1970s and 1980s. Runcorn has a large new town that was built to house the overspill from Liverpool. With the M56 to Manchester, links to Liverpool and Chester and a good rail and waterway network, there are several distribution centres in and around the town, making Runcorn an excellent place to look for Implementation Lead work.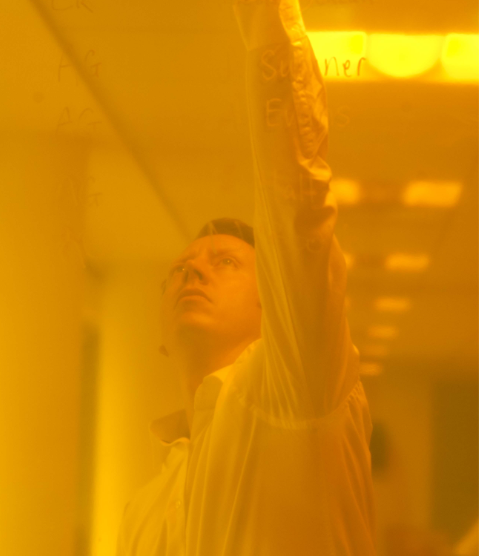 Whether you are a client or a candidate, getting to know you helps us to understand and anticipate your needs. Why not get in touch and see just what we can do for you today?