Business Change Manager - Gloucester
Business Change Manager Jobs
When a company needs to change from within, be it a massive cultural shift or a paced, iterative series of improvements over time, the change needs to be project managed to perfection to minimize disruption, maintain workflow, maximize profitability and as far as possible, ensure that the employees are on board with the changes. This is the job of the change manager.
The change manager is typically in charge of a number of workstreams that are appropriate to the magnitude of the tasks. So that could mean anything from one to multiple workstreams depending on the complexity of the tasks and the manager's experience. In larger companies the business change manager will report to a business change director, but often the manager is personally responsible for the change in his or her own area and reports directly to the board. In the latter, the manager will often be tasked with deciding on initiatives alongside analysts, the board and the production team itself, and will be judged on the success of his or her projects.
The skills required
In many cases, the details of the change required will be given to you as business change manager, and you will have to project manage them to completion. At other times, however, the role starts much earlier, briefed with the information that change needs to happen and that you are to identify the low-hanging fruit as well as the finer details to come up with a long-term strategy of change.
Whatever your responsibilities, you are going to need a strategic, analytical mindset if you are to see your projects through to completion. Change is often a gradual process that needs a light hand on the tiller once it has been initiated, in which case you could have several overlapping workstreams to take care of. You'll need to be able to juggle them effectively and know when to delegate management and when to take control yourself. Communication and understanding reports and instructions from people at all levels within the company is a key skill.
Typical roles we recruit for
ROLES
Business Change Manager Jobs in Gloucester
Situated in the county town of Gloucestershire, Gloucester is located near the Welsh border and around 30 miles north-east of Bristol.
It's also situated on the River Severn, which eventually flows to the Bristol Channel and this, combined with an extensive canal network that was built in the 19th century, led the city to become an important place for international trade, particularly with Spain, France and Portugal.
Gloucester has long been an important site for banking and the financial industry, while manufacturing has also played a big part in the local economy. In fact, there are still factories and research and development facilities within the area for companies like BTR Permali, which makes water tanks and automotive mouldings, and Du Pont.
What's more, Gloucester is also known as a hub for the aerospace industry. Smiths Aerospace and Messier-Bugatti-Dowty are located here - the latter makes landing gear, braking systems and wheels.
Over the last 30 years, Gloucester has undergone significant regeneration, and it is now an ideal place for those seeking Business Change Manager opportunities.
Many of the old warehouses in the port area having been converted or replaced with more modern structures. In addition, there are now a number of business parks - such as Ashville Industrial Estate and Waterwells Business Park - that house a number of IT and media companies, SMEs and businesses based in the service sector.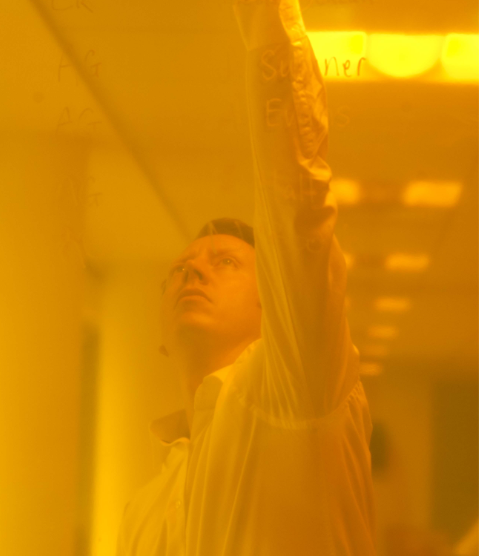 Whether you are a client or a candidate, getting to know you helps us to understand and anticipate your needs. Why not get in touch and see just what we can do for you today?