Head of Business Improvement - Royal Leamington Spa
Head of Business Improvement Jobs
For a business to thrive, grow and attract the best talent, it must be on a constant mission for improvement. Improvement can manifest itself in many ways, from the small things that affect a few employees to a revolution in the way it does business that can propel it from an also-ran to a company at the top of its game. The most effective way to achieve improvement is to appoint a team or an individual whose job is solely to seek out business improvement opportunities and make them happen – in charge of this activity is the head of business improvement.
The job requires an ongoing analysis of the business and all its processes, or at least the processes within the remit of the head of business improvement. Armed with the financial figures for a given business activity, he or she observes and analyses the way it is carried out, talks with the people doing the work and try to come up with ways of improving it. This is not always a directly cost-saving or profit-enhancing measure. Sometimes an improvement might simply take the stress off certain employees, and the benefits will be long term – and the head of business improvement has the figures to prove it.
The skills required
An advanced ability to monitor and completely understand a business process and how it interacts with the rest of the business is a key attribute of a successful head of business improvement. You are able to come to a balanced appraisal of how a process works and what are the effects of making a change not only to it but also to the wider company. Where you consider that the benefits outweigh the costs, you will then have to make proposals to the board so that they can decide whether to implement them.
You are able to work on multiple processes at a time, and often change will have to be implemented gradually so that early effects can be assessed with a view to making more dramatic changes if necessary. This requires excellent analytical skills as well as a great interpersonal manner. It will be your job to convince all stakeholders that your proposals will have a benefit, which is not always easy, particularly where this might mean downsizing or relocation.
Typical roles we recruit for
ROLES
Head of Business Improvement Jobs in Royal Leamington Spa
The Romans, who loved a good mineral spring, knew all about the source, and would bathe in it between wine sessions. Centuries later the same spring would go on to make Leamington Spa's fortune in the spa boom that gripped Britain in the nineteenth century. So popular was the town with Queen Victoria that she granted the town "Royal" status in 1838 (in fact it was called Leamington Priors until then, not Leamington Spa).
The town is located 20 miles (32 km) south east of the centre of Birmingham, 8 miles (13 km) south of Coventry and 27 miles (44 km) west of Northampton. As the popularity of spa towns declined towards the end of the nineteenth century, the town became a more typical industrial settlement, especially when the canals and railways came, although it kept some of its exclusive kudos and was a popular place for people from the cities to retire to or take a break. This led to it becoming a shopping town, and that aspect remains to this day. Engineering works, especially foundries, were common in the town, and that still goes on to some extent.
With an economically active population, good road and rail links, a fair amount of engineering work and some hi-tech industries in its business parks, Royal Leamington Spa is a deceptively promising place to find Head of Business Improvement work. As a commuter town for Coventry, Birmingham and Leicester, it also opens up fantastic opportunities for anyone willing to travel.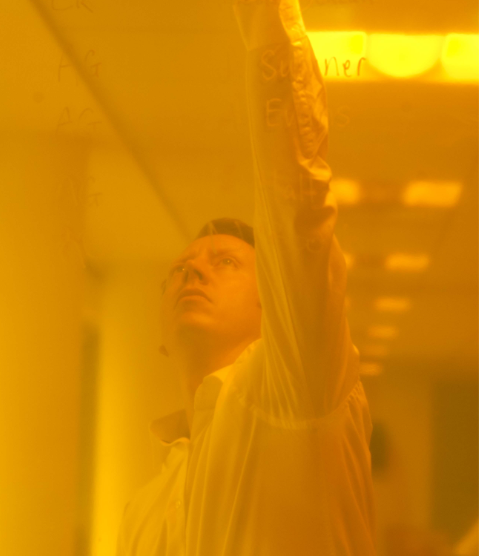 Whether you are a client or a candidate, getting to know you helps us to understand and anticipate your needs. Why not get in touch and see just what we can do for you today?