Head of Business Improvement - Stevenage
Head of Business Improvement Jobs
For a business to thrive, grow and attract the best talent, it must be on a constant mission for improvement. Improvement can manifest itself in many ways, from the small things that affect a few employees to a revolution in the way it does business that can propel it from an also-ran to a company at the top of its game. The most effective way to achieve improvement is to appoint a team or an individual whose job is solely to seek out business improvement opportunities and make them happen – in charge of this activity is the head of business improvement.
The job requires an ongoing analysis of the business and all its processes, or at least the processes within the remit of the head of business improvement. Armed with the financial figures for a given business activity, he or she observes and analyses the way it is carried out, talks with the people doing the work and try to come up with ways of improving it. This is not always a directly cost-saving or profit-enhancing measure. Sometimes an improvement might simply take the stress off certain employees, and the benefits will be long term – and the head of business improvement has the figures to prove it.
The skills required
An advanced ability to monitor and completely understand a business process and how it interacts with the rest of the business is a key attribute of a successful head of business improvement. You are able to come to a balanced appraisal of how a process works and what are the effects of making a change not only to it but also to the wider company. Where you consider that the benefits outweigh the costs, you will then have to make proposals to the board so that they can decide whether to implement them.
You are able to work on multiple processes at a time, and often change will have to be implemented gradually so that early effects can be assessed with a view to making more dramatic changes if necessary. This requires excellent analytical skills as well as a great interpersonal manner. It will be your job to convince all stakeholders that your proposals will have a benefit, which is not always easy, particularly where this might mean downsizing or relocation.
Typical roles we recruit for
ROLES
Head of Business Improvement Jobs in Stevenage
Located about 28 miles (45 km) directly north of the centre of London, Stevenage was one of the new towns that were planned after the Second World War to provide new lives for those whose homes and livelihoods had been shattered in the Blitz. As with other towns such as Milton Keynes, Hemel Hempstead and Crawley, it was built on an existing village, although the infrastructure had to be upgraded. Stevenage boasted a pedestrianised town centre, the first purpose-built one in the UK, although ironically it was cars that would go on to put Stevenage on the map …
The town is well connected, with the A1(M) skirting its west side and the East Coast Mainline having a stop in the town. Luton airport is just to its west and Stansted is 16 miles (27 km) to the east. There's a good deal of light industry in Stevenage, mainly concentrated in two industrial estates in its north-east and south-west corners, and these employ a good deal of its population.
The town has produced a number of top-ranking sportspeople in its recent history. Aston Villa, Manchester United and England winger Ashley Young was born there, and golfer Ian Poulter was born just outside the town in the neighbouring town of Hitchen. But in pole position is Lewis Hamilton, the local boy who started his career racing remote controlled cars before rising through the ranks and becoming Formula One world champion in 2008 for McLaren.
As with most of the purpose-built new towns, whose infrastructure was designed in the motoring age, Stevenage has attracted a healthy cross section of industries. With all the raw materials and finished products to move around, and a local population of around 90,000 to serve, Head of Business Improvement positions are not unusual in the town.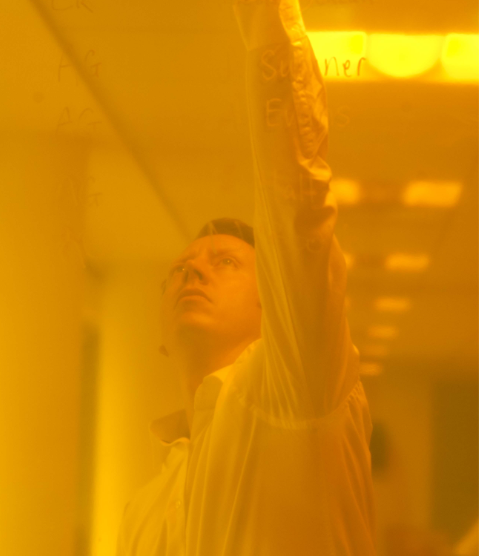 Whether you are a client or a candidate, getting to know you helps us to understand and anticipate your needs. Why not get in touch and see just what we can do for you today?