Head of Business Improvement - Harlow
Head of Business Improvement Jobs
For a business to thrive, grow and attract the best talent, it must be on a constant mission for improvement. Improvement can manifest itself in many ways, from the small things that affect a few employees to a revolution in the way it does business that can propel it from an also-ran to a company at the top of its game. The most effective way to achieve improvement is to appoint a team or an individual whose job is solely to seek out business improvement opportunities and make them happen – in charge of this activity is the head of business improvement.
The job requires an ongoing analysis of the business and all its processes, or at least the processes within the remit of the head of business improvement. Armed with the financial figures for a given business activity, he or she observes and analyses the way it is carried out, talks with the people doing the work and try to come up with ways of improving it. This is not always a directly cost-saving or profit-enhancing measure. Sometimes an improvement might simply take the stress off certain employees, and the benefits will be long term – and the head of business improvement has the figures to prove it.
The skills required
An advanced ability to monitor and completely understand a business process and how it interacts with the rest of the business is a key attribute of a successful head of business improvement. You are able to come to a balanced appraisal of how a process works and what are the effects of making a change not only to it but also to the wider company. Where you consider that the benefits outweigh the costs, you will then have to make proposals to the board so that they can decide whether to implement them.
You are able to work on multiple processes at a time, and often change will have to be implemented gradually so that early effects can be assessed with a view to making more dramatic changes if necessary. This requires excellent analytical skills as well as a great interpersonal manner. It will be your job to convince all stakeholders that your proposals will have a benefit, which is not always easy, particularly where this might mean downsizing or relocation.
Typical roles we recruit for
ROLES
Head of Business Improvement Jobs in Harlow
During the post-war period as Britain was faced with rebuilding millions of shattered homes and re-housing their inhabitants, a radical solution was to build a series of new towns. Most cities of the UK have some form of new town within them or in their orbital range. Harlow in Essex was one such town. Situated 20 miles (33 km) north east of the centre of London, it was a grand project, with thousands of homes as well as industrial, shopping, entertainment and communications infrastructure being built around what was a village dating back at least to the Domesday Book.
Expansion was steady, taking place between the late 1950s and the 1970s, as jobs were created and the town became a reasonably attractive place to live. Although manufacturing was once a major industry in Harlow, it has since declined, and now the economy is largely service-based. The large factories have recently been demolished and smaller units for start-ups have been built with the hope of kickstarting a new tech sector. However the town is still home to some major employers, most notably GlaxoSmithKline and American defence firm Raytheon.
The town is well placed to serve London, situated as it is on the M11 that runs from the capital to Cambridge, and there are also good rail links to both cities. Stansted Airport is just 20 minutes up the motorway, too. With much regeneration going on in the town, it's likely that the demand for Head of Business Improvement jobs will grow over the coming years. Keep checking back or get in touch if you'd like us to search the area for such positions.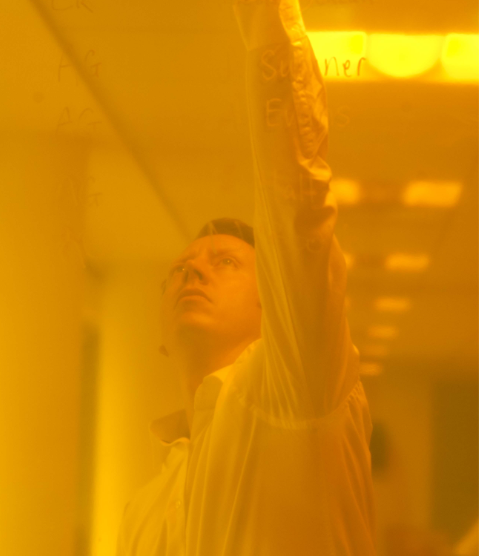 Whether you are a client or a candidate, getting to know you helps us to understand and anticipate your needs. Why not get in touch and see just what we can do for you today?