Implementation Lead - Harlow
Implementation Lead Jobs
Having great plans for any project is only half the battle – plans need to be put into action and it needs to be done well with oversight and continuous monitoring. This is where the implementation lead is a useful stage in the project's personnel structure. They have a simple goal – to make sure the plans that need to be completed have enough staffing, time and resources to happen on budget. They often work alongside senior project managers, who rely on them to realise their specific project elements in line with the strategic aims of the company.
In some companies the implementation lead is the equivalent to a board level employee, and has decision-making powers or at least the ability to influence the board. Other companies treat the implementation lead as a team leadership role, with the experience to see tasks through to completion but receiving specific instructions from a manager or director.
The skills required
Implementation leads are usually drawn from the ranks of team leaders and project managers to focus on specific activities, for example a design, a model, and idea, a specification, a standard or a policy. Whereas the project manager and/or director is often focused on the bigger picture, the implementation lead will more likely be working directly with the employees who are putting those plans into action. That means the implementation lead has to be a great communicator and has to be able to deal with employees at all rungs of the ladder.
Experience in the appropriate sector will naturally count for a lot in your search for an implementation lead role. However, management experience is not always a pre-requisite for some companies, who would value your deep understanding of the discipline you are implementing more highly, as long as you can demonstrate an aptitude for giving and taking instruction.
Typical roles we recruit for
ROLES
Implementation Lead Jobs in Harlow
During the post-war period as Britain was faced with rebuilding millions of shattered homes and re-housing their inhabitants, a radical solution was to build a series of new towns. Most cities of the UK have some form of new town within them or in their orbital range. Harlow in Essex was one such town. Situated 20 miles (33 km) north east of the centre of London, it was a grand project, with thousands of homes as well as industrial, shopping, entertainment and communications infrastructure being built around what was a village dating back at least to the Domesday Book.
Expansion was steady, taking place between the late 1950s and the 1970s, as jobs were created and the town became a reasonably attractive place to live. Although manufacturing was once a major industry in Harlow, it has since declined, and now the economy is largely service-based. The large factories have recently been demolished and smaller units for start-ups have been built with the hope of kickstarting a new tech sector. However the town is still home to some major employers, most notably GlaxoSmithKline and American defence firm Raytheon.
The town is well placed to serve London, situated as it is on the M11 that runs from the capital to Cambridge, and there are also good rail links to both cities. Stansted Airport is just 20 minutes up the motorway, too. With much regeneration going on in the town, it's likely that the demand for Implementation Lead jobs will grow over the coming years. Keep checking back or get in touch if you'd like us to search the area for such positions.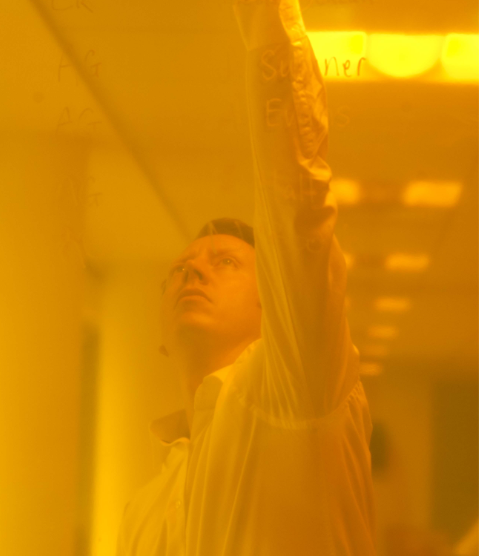 Whether you are a client or a candidate, getting to know you helps us to understand and anticipate your needs. Why not get in touch and see just what we can do for you today?