Master Black Belt - Six Sigma - Rotherham
Master Black Belt - Six Sigma Jobs
Now that Six Sigma is a fully entrenched methodology for process improvement, demand for Black Belts and Master Black Belts has created an ecosystem of training and jobs that few would have predicted twenty years ago. Now, the Master Black Belt is an essential component in a Six Sigma project and is responsible for its strategic realization. He or she is also involved with assisting the Black Belts and Green Belts as required, with the ultimate aim of achieving maximum productivity in the process by eliminating errors and inconsistencies throughout.
The scope of the Master Black Belt's role is dependent on the structure of the company, but they can be overseeing a single complex process or a number of straightforward ones, analyzing and improving as they go. There will be close relationships with suppliers and customers, too, as achieving near-perfection involves the whole supply chain.
The skills required
Companies that have adopted Six Sigma methodology usually have an infrastructure in place, and you, the Master Black Belt, will be expected to get up to speed quickly in your work with the team. However, as companies are still adopting the system as they embark on quality drives, you could well be overseeing a process from its inception, which requires even more advanced organizational and interpersonal skills.
You should have risen through the ranks of Six Sigma through Green and Black Belt status, and depending on the role, you may require experience as a Master Black Belt with the relevant qualifications, or you could simply have recently passed the qualification and are looking to make the move. Experience of working in the same industry would of course be a useful attribute to better understand the ecosystem and the way the company works.
Typical roles we recruit for
ROLES
Master Black Belt - Six Sigma Jobs in Rotherham
Rotherham first came into bloom in the Middle Ages, when it became an important market town for the region. But it was the discovery of coal in the area that made it into an industrialised town in the 18th and 19th centuries. This helped the iron smelting works that sprung up, and Rotherham became well known for its cast iron, with its fireplaces, stoves and fencing being exported widely.
Later, the skills were used to develop steelworks, but although successful, it was neighbouring city Sheffield that became synonymous with quality steelware. Ironically, Rotherham is now a respected centre of high-tech steel components, and some of its local firms precision engineer steel for the aviation and motor racing industries. Rolls Royce have recently started work on a casting factory for their jet engine components, such is the expertise in the area.
One trade Rotherham also became well known for was milling (hence Rotherham United FC's nickname "the millers"). Dozens of large mills were erected in the town, with grain being brought into the city from the surrounding areas. The link with the food industry remains today, as Premier Foods has a warehousing and distributions centre, which is in fact on the site of a mill. This is one of the reasons, along with good road, rail and industry links, that makes Rotherham a good place for Master Black Belt - Six Sigma vacancies.
Rotherham is the home town of goalkeeper David Seaman (and referee Howard Webb), politician William Hague and, most importantly, Barry and Paul Elliott, also known as the Chuckle Borthers.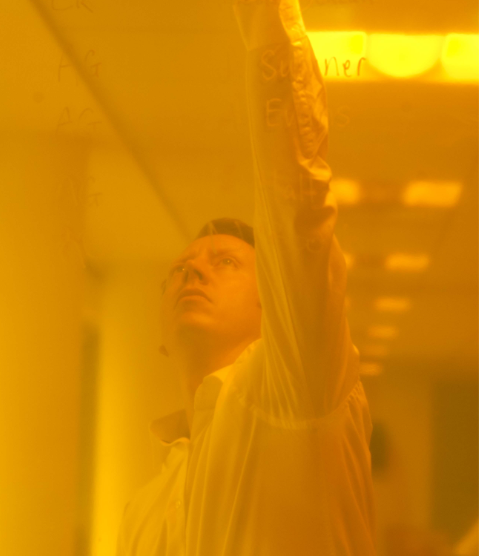 Whether you are a client or a candidate, getting to know you helps us to understand and anticipate your needs. Why not get in touch and see just what we can do for you today?