Head of Continuous Improvement - Newcastle upon Tyne
Head of Continuous Improvement Jobs
There is no such thing as the perfect business. Every hour, inefficiencies and bad practice are going on without the owners' knowledge, or the owners know they exist but are powerless to act. This is where the head of continuous improvement comes in. It is an analytical role that constantly audits every business process and looks for inefficiencies that can be ironed out. Depending on the size of the company, this can be a one-person job, heading up a small team or employing dozens of auditors to make the business better.
But it's not just about the money – not directly, anyway. Often, an improvement is simply one that helps staff with their work and removes those irritations and bureaucracy that reduces job satisfaction. Sometimes it's an environmental improvement that doesn't have obvious financial implications but can have longer-term benefits. Improvement takes many forms, and once the head of continuous improvement has got under the skin of the company and found out exactly how it operates, it's inevitable that the financial benefits will follow.
The skills required
The job of head of continuous improvement has two main strands – analyzing the financial matters and seeking out other procedural activities that can be improved. You will need to be prepared to get your hands dirty (sometime literally) by delving into the business, talking to employees, observing and measuring the way people work and researching alternative methodologies that can create efficiencies.
The head of continuous improvement may sometimes need to make unpopular decisions, for example choosing to outsource elements of the business or making it less top-heavy if inefficiencies are identified. While the final decision will be made by the board, you must have the confidence in your convictions to make such recommendations. Of course, the opposite is also true, and your recommendations could lead to the growth of the company. As long as you have performed detailed analyses, you will be able to present accurate projections to the board.
Typical roles we recruit for
ROLES
Head of Continuous Improvement Jobs in Newcastle upon Tyne
Newcastle upon Tyne has long been an important location in Britain. During Roman times, a fort called Pons Aelius was erected and served as the eastern end of Hadrian's Wall, while the Duke of Normandy built a castle here in 1080.
In the Middle Ages, Newcastle was a fortress on the northern border during the wars against Scotland. By the 16th century, the area had become known for its coal production. The city enjoyed a monopoly on shipping the fuel and thus created a rivalry with other nearby towns like Tyneside and Sunderland.
Printing, glassworks and shipbuilding were a big part of the city's economy as the Industrial Revolution took hold. Then, 19th century innovations such as safety lamps, improved milling techniques, electricity generation and light bulbs paved the way for the city's prosperity.
Of course, you can't forget one of Newcastle's most beloved products: Newcastle Brown Ale. Also known as Newkie Broon, this drink first went into production in 1928 and has been a favourite beverage ever since. Production, however, has been moved to North Yorkshire.
Today, the Tyneside conurbation is among the 10 most populous in the UK, making it a good choice for those seeking new Head of Continuous Improvement vacancies.
Heavy industry has declined over the last 50 years, to be replaced mainly with retail and the service sector. Just some of the many companies that are headquartered or have regional offices in the city include Greggs the baker, the Go-Ahead Group, Northern Rock, Proctor & Gamble UK and Sage, an enterprise software company.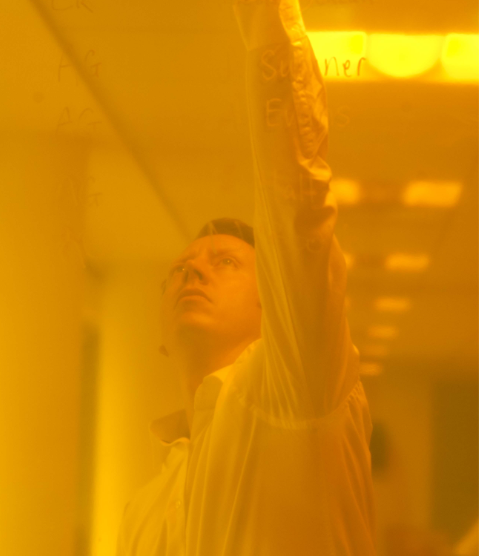 Whether you are a client or a candidate, getting to know you helps us to understand and anticipate your needs. Why not get in touch and see just what we can do for you today?