Production or operations management recruitment?

We can support your precise needs.

Production and operations professionals are essential in manufacturing businesses. While a Production Manager generally helps to plan, control and supervise your processes, an Operations Manager oversees the day-to-day tasks that ensure those processes are conducted smoothly. If these people aren't in place, chaos will ensue.
 
This doesn't just cause turbulence in the individual business, but in the manufacturing industry too, which then impacts both the economy and society as a whole. You only need to look at the shortages caused by the pandemic and Brexit to realise just how important it is to have everything running in a straight line.
These specialists are the future, which means production and operations recruitment is crucial. That's where Cast UK can help. Client or candidate, we'll do whatever it takes to meet your requirements.
Are you a
candidate

?

We'll join you for the journey
From Operation Management jobs to jobs for Production Managers, take your career to the next level by relying on our specialists. Whether you're considering an interim, contract or permanent role, we have the network, knowledge and tools to land you the position you really want.
Our collaborative approach means we take the time to get to know you, what you're about, and what your career aspirations are. Not only that, we can guide you on all aspects related to your job search, from CV writing and interviewing, to getting over the final line with employer negotiation.
Plus, we treat every candidate as an individual. This means we'll ensure the roles we put forward fit you to a T.
Our commitment to you
Are you a
client

?

We'll help you land essential talent
It's a candidate-short market out there, so finding these high-calibre professionals isn't a simple task. Thankfully, production and operations management recruitment is our forte. Let us discover that hard-to-secure talent for you. Simply scroll down to see the types of roles we hire for, ordered by level and category.
Established in 2005, we have extensive experience in various disciplines, enabling us to identify qualified managers and executives with the right balance of skills and abilities. Our recruiting consultants have an intimate understanding of your market, and know exactly what attributes are required for your business.
So, if you want people who are suited for the role and add to it, turn to CAST.
Let's Talk
Typical roles we recruit for
ROLES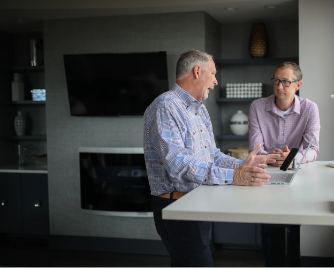 Thinking of placing a position?
If you are an employer and want to know more about our specialist recruitment services, please get in touch today.